The Joint Chiefs of Global Tax Enforcement Release NFTs Red Flag Guidance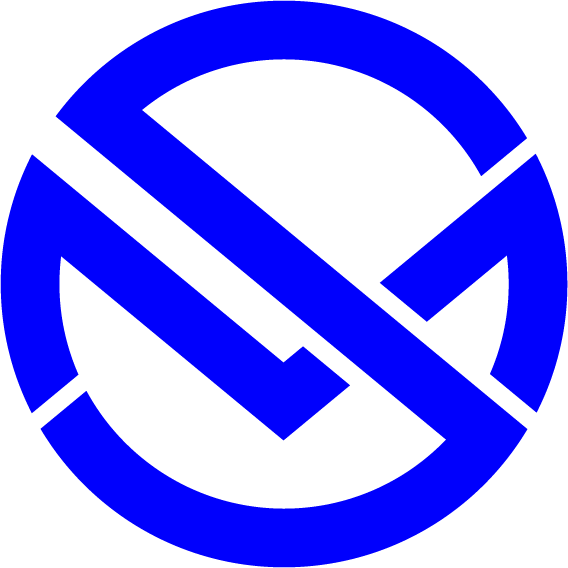 Merkle Science
3 minute read
May 11, 2022 9:23:03 AM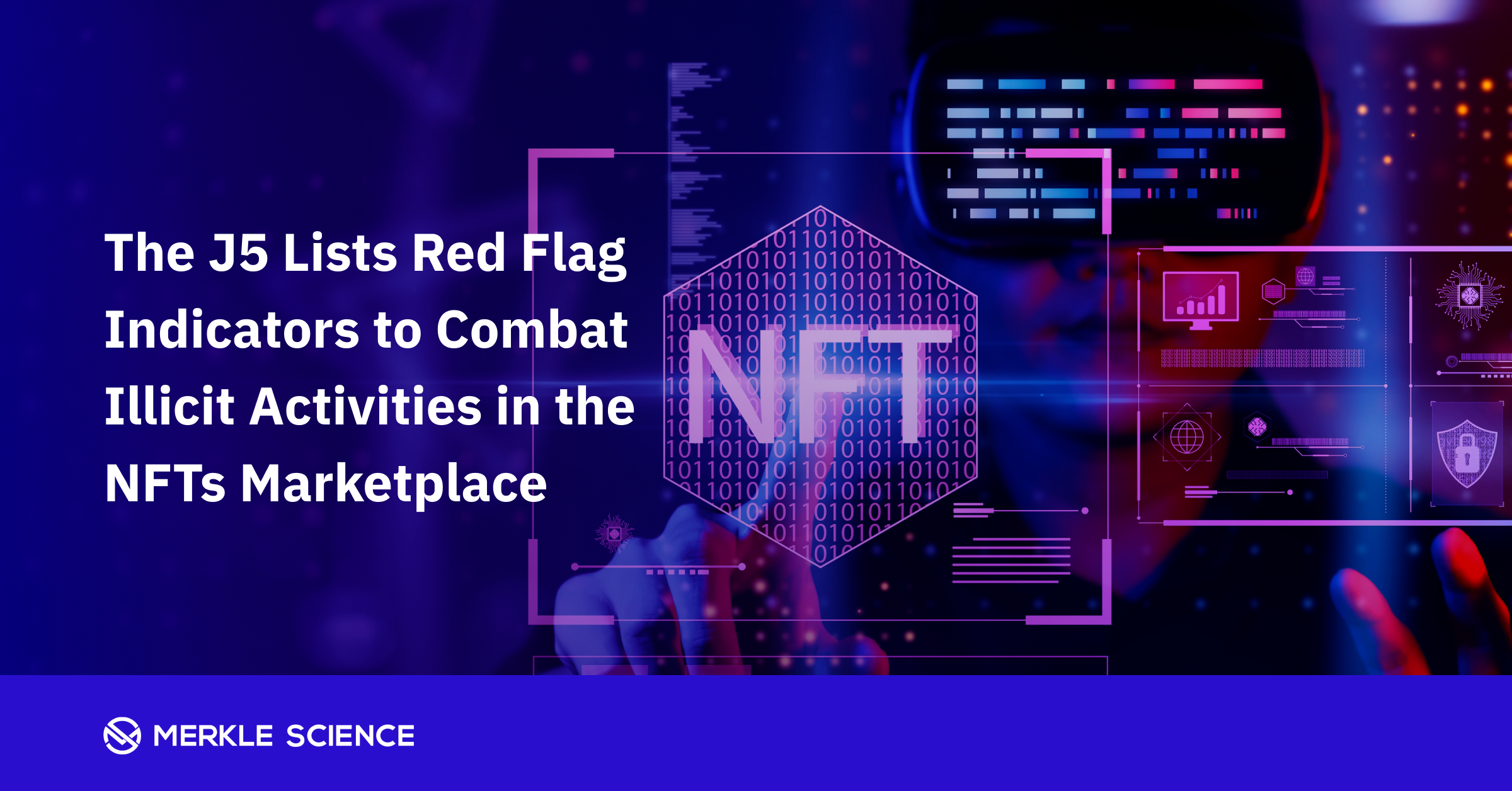 Recently, the Joint Chiefs of Global Tax Enforcement (J5) released an intelligence bulletin enumerating potential red flags in the non-fungible token (NFT) marketplaces. Titled "J5 NFT Marketplace Red Flag Indicators" (J5 Release), the bulletin warns banks, law enforcement personnel, and private companies such as crypto exchanges about the dangers of dealing with NFTs.
Founded in 2018, J5 consists of five tax agencies from the U.S., Canada, the UK, Australia, and the Netherlands. These countries work together to combat transnational financial crimes through increased enforcement and collaboration.
The NFTs market has grown exponentially, and increased public awareness and decentralized appeal have led to their mainstream adoption. Reportedly, the booming NFTs market generated over $25 billion in trading volume in 2021, compared to just $94.9 million in 2020. However, greater commercial viability and an increase in the trading volume have also resulted in an increased risk of fraudulent activities such as AML/CFT risks, phishing attacks, pump-and-dump schemes, and copyright violations.
Naturally, the risks associated with NFTs have also captured the attention of regulators around the globe. This is not the first time that a regulator has exercised its scrutiny over NFTs. On February 4, 2022, the U.S. Department of Treasury published a study, warning the investors that NFTs may, potentially, become a tool for money laundering in the high-value art market. Shortly after that, on February 14, 2022, The BBC reported that Her Majesty's Revenue and Customs (HMRC), the chief tax authority in the United Kingdom, has seized three NFTs as part of a probe into a suspected value-added tax (VAT) fraud case involving 250 alleged fake companies.
The J5 Release lists out elements that "draw concern when one is dealing with NFTs or planning to purchase one." Recognizing that the NFT space is constantly evolving and it is impossible to envision all the circumstances in which NFTs can be used for conducting illicit activities, the J5 only provided a non-exhaustive list of best practices. This list will assist financial institutions and businesses interacting with the NFT space to improve their fraud detection measures. The J5 has listed 24 red flags for NFT marketplaces, split between strong and moderate indications of potential fraud.
"This space is changing so fast and technologies and products have the ability to become the 'next big thing' without any due diligence or regulation on the part of the creator of the product," said Special Agent Oleg Pobereyko, J5 Crypto Group Lead. "We tried to put together a product that would help keep people safe while law enforcement catches up to these particular concerns" he added.
List of strong indicators
In the J5's strong indicators of potential fraud, NFT market participants and stakeholders are encouraged to watch out for phishing scams, fake token giveaways, social media impersonation, and other signs of potential wash trading and money laundering. Some of the strong fraud indicators listed by J5 are:
Newly minted or secondary market transactions of more than $100,000 with no observable community.
Newly minted NFTs that are sold at high price points immediately and are not in line with other NFTs in the collection.
NFTs that are sold for large sums and reacquired from the same party or a third party for smaller amounts.
Clearly overpriced/underpriced NFT that is traded frequently in short time windows.
Wash trading – artificially increasing sale value with each sale, between linked accounts.
Phishing scams: fake offers on NFTs, sent via email.
Fake token give-aways/airdrops.
Social media impersonation – unverified accounts that also have no active followership and engagement.
A significant number of sales in a collection purchased from a mixer
List of moderate indicators
The moderate indicators include non-existent contract addresses, missing information in the project's description fields, and re-used code within the NFT. Some of the moderate indicators are:
Smaller amounts are broken down into multiple transactions such as > USD 10,000 x 5, for a period, with no observable community.

Caution should also be exercised when looking at this indicator in isolation as it might also be caused by software testing

Re-used code within the NFT.

It is also important to note that it is common to share code in the software development community, so this indicator alone is not definitive.

Minting an NFT, buying it at an inflated price, and selling for a considerable loss. For instance, a buyer acquires an NFT for $1M and sells it for $750K in a very short time.

This might also be due to the general volatility of the markets, so extra considerations would need to be made before coming to a conclusion.

No thumbnail on the marketplace profile.

Note, like the other indicators above, this indicator in isolation is not definitive.

No checkmark for verification on market profile.
Similar to the aforementioned indicators, this indicator by itself is not definitive
Legitimate accounts with verified checkmarks such as OpenSea can also be hacked by illicit actors who then use the accounts for their laundering/scams.
How can Merkle Science help?
In order to unlock the potential benefits of NFTs while mitigating the risks they pose to users, investors, and the broader financial system, the regulatory oversight over NFTs is increasing. With J5 issuing a clear list of red flags associated with NFTs, it is imperative that crypto businesses respond by incorporating the guidance into their compliance policies and due diligence procedures.
Further, to protect themselves from direct and indirect AML/CFT risk exposure, preemptively detect threats, and mitigate risks associated with NFTs, crypto businesses should proactively implement compliance frameworks to monitor all transactions associated with NFTs.
Merkle Science provides a predictive crypto risk and intelligence platform, setting the standard for the next generation of financial safeguards and criminal detection. Merkle Science is creating the infrastructure necessary so that a full range of individuals, entities, and services may transact safely with digital assets like NFTs.