Decoding ISIS and Al-Qaeda's Crypto Trail: Ali Shafiu's Terrorism Financing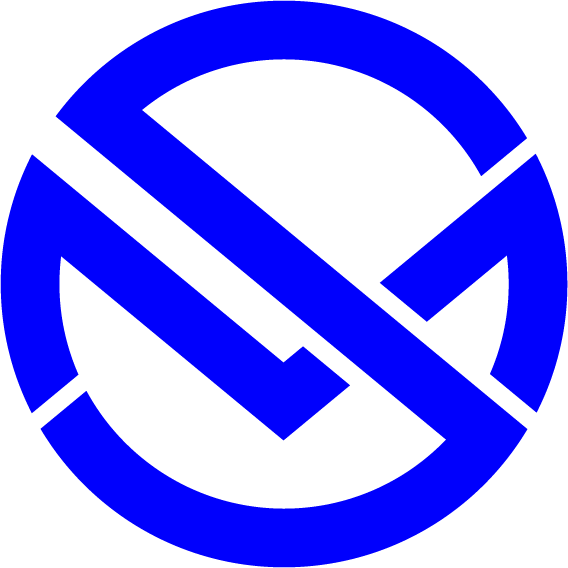 Merkle Science
2 minute read
Aug 1, 2023 8:21:26 PM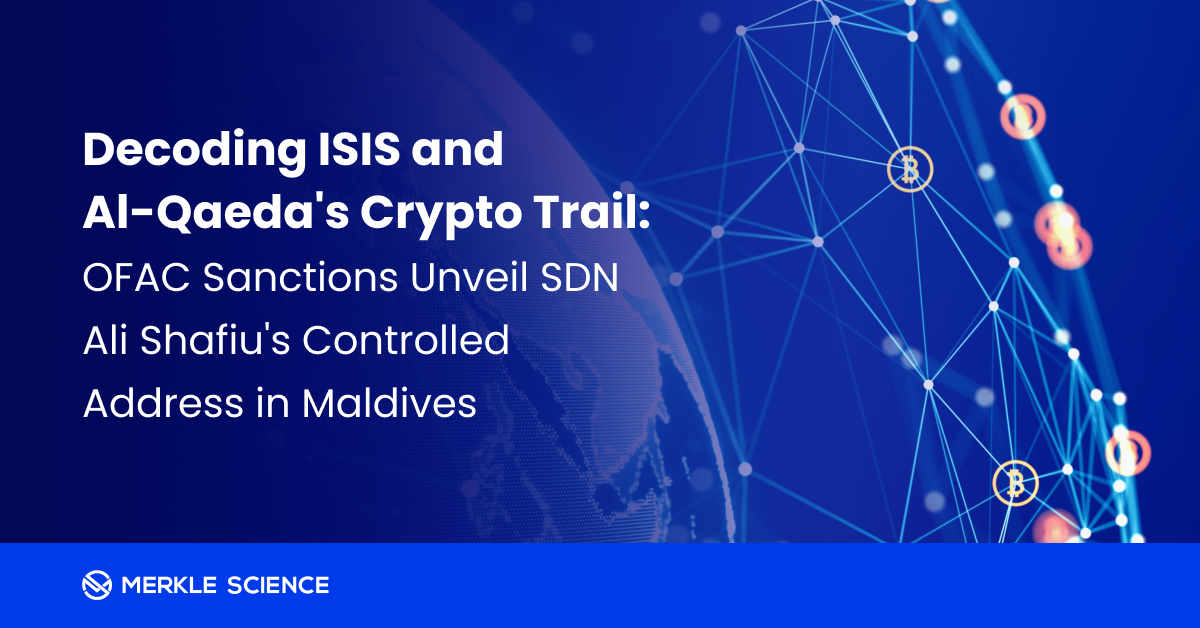 On July 31st, OFAC (The Office of Foreign Asset Control) took decisive action against individuals and entities linked to terrorist organizations Al-Qaeda, ISIS, and ISIS-Khorasan (ISIS-K) in the Maldives. Among those sanctioned is Ali Shafiu, a Maldivian national actively involved in the activities of ISIS-K.
As a result of the sanction, all property and interests of the specially designated nationals (SDNs) within the United States or controlled by U.S. persons will be blocked. Transactions involving SDNs will also be prohibited.
Unmasking Ali Shafiu: A Notorious Figure
Ali Shafiu, a key figure connected to ISIS-K, has gained notoriety due to his involvement in terrorist and recruitment endeavors in the Maldives. He was handpicked by the infamous ISIS-K recruiter, Mohamad Ameen, to spearhead the Maldivian faction of ISIS-K in Afghanistan.
Shafiu played a public-facing role in the media office of ISIS-K, drawing the suspicion of the U.S. Treasury Department which listed him as a SDN. But that's not the full story – Shafiu's connections to illicit activities extend further. He holds ownership or control over two Maldivian businesses, namely Panda Maldives Pvt Ltd and Al Athmaar, the latter of which is co-owned by known ISIS-K recruiter, Hussain Shamil. Interestingly, there was a report of Shafiu's arrest in Afghanistan in 2019 for supporting ISIS-K, but his subsequent release in 2021 following the Taliban's takeover of the country raised eyebrows.
Ali Shafiu's Cryptocurrency Transactions: Operating Stealthily
A critical piece of evidence against Ali Shafiu is a specific TRON cryptocurrency address, included in his OFAC SDN entry. The TRON address in question has transacted about $17.6k worth of USDT and TRX between February and May 2022.
TRON has been used for money laundering activities due to its anonymity and fast transaction speeds. Criminals use the network's transparency to swiftly transfer funds as its privacy-focused features allow them to obscure the origins and destinations of illicitly obtained funds. This makes it difficult for law enforcement to track and trace these funds, which facilitates money laundering.
Between February and May 2022, Shafiu's wallet displayed significant activity involving funds received from various mainstream exchanges. What caught the attention of investigators was the swift transfer of most of these funds to other mainstream exchanges.
Adding to the complexity of the case, the exchange deposit addresses that received Shafiu's funds had also been linked to notable sources, including some Iranian VASPs, such as Nobitex.ir, and even some terrorist organizations.
Decrypting the Significance of Shafiu's Cryptocurrency Transactions
A depiction of Shafiu's crypto transactions
Despite the clear connection between Ali Shafiu and the flagged cryptocurrency transactions, the precise purposes behind these activities and their potential relevance to ISIS-K's operations remain shrouded in mystery.
A Blow to Terrorism Financing through Cryptocurrencies
The recent OFAC designations mark a step forward in the ongoing battle against terrorism financing via cryptocurrencies. The development followed other encouraging milestones, such as Hamas discontinuing crypto donations and Israel successfully seizing crypto assets from Hezbollah.
However, efforts to curb cryptocurrency-based terrorism financing are far from over. Vigilance remains paramount as authorities continue to monitor updates concerning Ali Shafiu and ISIS-K. Future developments in this area will be closely observed, and any news related to cryptocurrency-based terrorism financing will be promptly reported.
While OFAC's actions are commendable, collaboration among governments, financial institutions, and technology providers is crucial to combat the increasing misuse of cryptocurrencies for illicit purposes. We'll continue to monitor for updates on Ali Shafiu and ISIS-K, and share more news on crypto-based terrorism financing when possible.