Merkle Science Updates Compass' Customer Monitoring Workflow, Adds Universal Search & Includes Cardano Coverage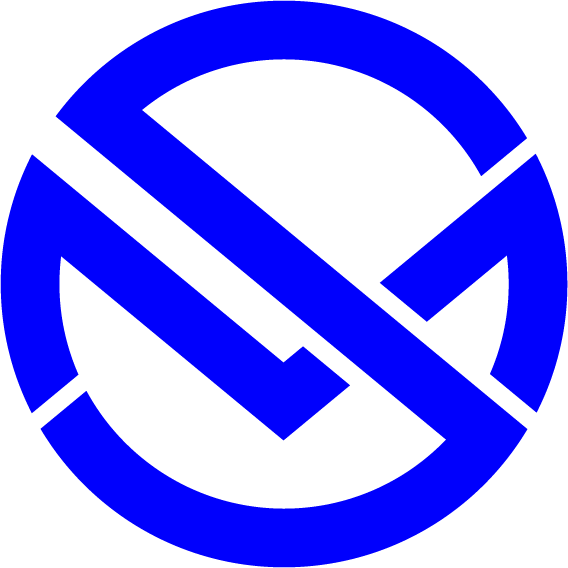 Merkle Science
3 minute read
Apr 23, 2022 10:08:58 AM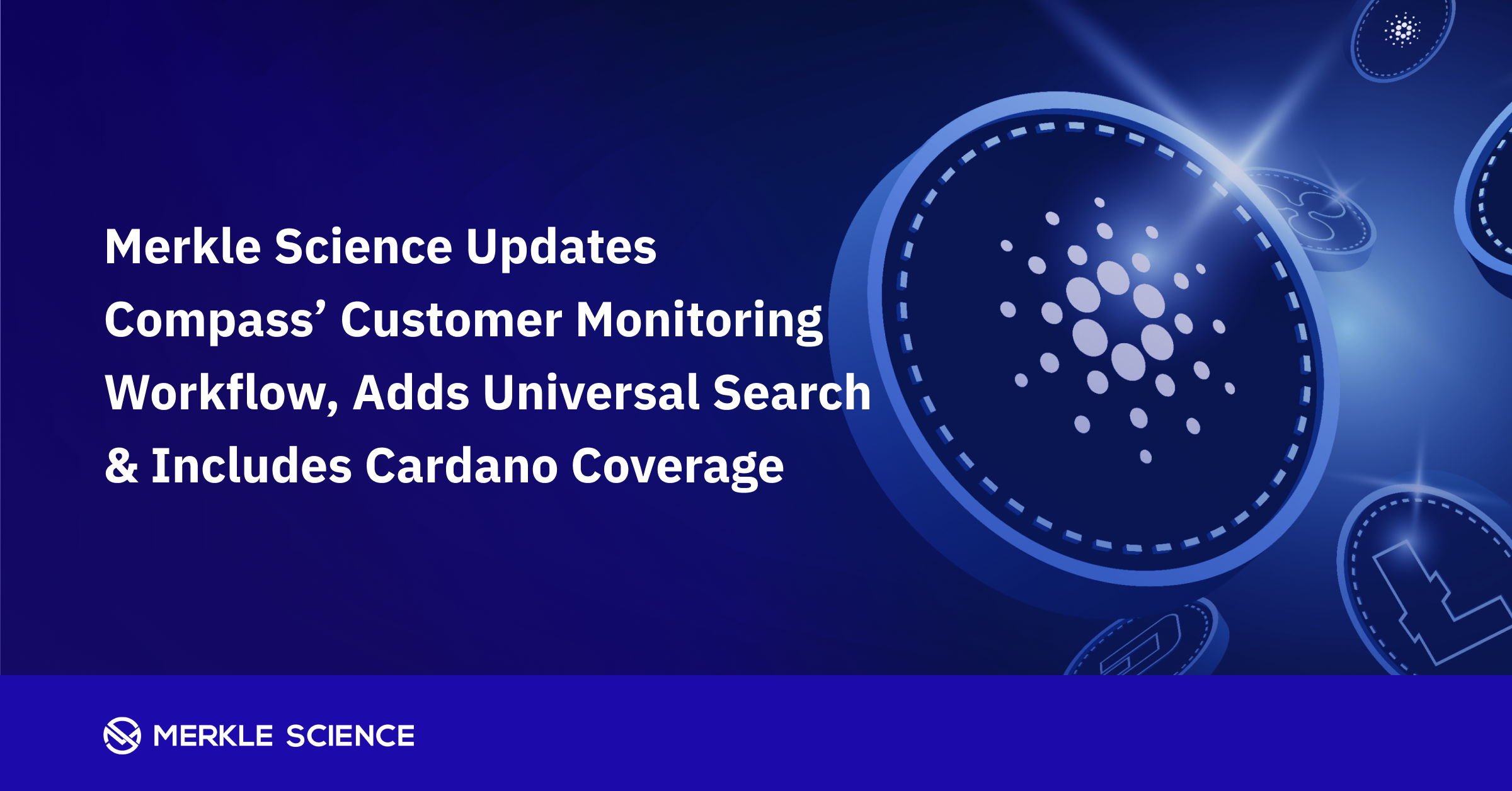 Merkle Science is announcing two important product updates on Compass, our blockchain transaction monitoring platform. The updates are geared toward making the solution more robust than ever before. In this post, we talk about changes to Compass with enhanced capabilities, making it the best crypto compliance solution in the market. In addition, we have added the Cardano blockchain to our ecosystem, allowing us to provide ADA coverage across our platform.
Customer Monitoring Workflow on Compass
The newest update to Compass introduces UI enhancements that simplify the user experience. This adds significant value to how Compass is being used at present and is aimed at making the solution all the more intuitive and easy to use for compliance teams. Here is the rundown of the most salient changes.
Single view and reduced complexity
With the newest update, the goal for us has been to reduce complexity and make Compass as intuitive and user-friendly as possible.
In past versions of Compass, we had two unique views: basic and advanced.
The previous basic view was signed for users who were focused on transaction-level monitoring, while the advanced view focused on providing customer-level monitoring. As the market matured, we noticed more customers adopting a hybrid model that combined both approaches depending on the circumstance. As a result, advanced view users found themselves often toggling between the basic and advanced modules.
To resolve this issue and to facilitate the evolution of the space, we have now merged the two views into a single unique view for advanced view users, containing all of Compass' features.
Basic view users will still have transaction-level monitoring and may contact their account managers to activate customer-level monitoring.
Revamping the customer module to require fewer inputs and for easier integration
The customer tab under Compass now supports multi-hop analysis — a feature that allows compliance teams to review transaction flows beyond the reported transaction.
In addition, the customer module now shows a detailed listing of customer deposit addresses and allows for navigation into a particular customer deposit wallet from the customer view. This helps compliance teams easily gather important information regarding any suspicious customer wallet receiving funds in an intuitive manner.
Another upgrade has been the inclusion of the 'Add to Customer' feature, whereby addresses and transactions details may be added to new or existing customers. By linking addresses and transactions to specific customers, compliance teams can view customers' transactions more holistically, making Compass even more effective and easy to use.
With this release, we also reduced complexities with customer withdrawals. Earlier Compass versions required the input of customer deposit addresses in order to add new withdrawals. With the new update, only a withdrawal address and transaction hash are needed to register a withdrawal.
Universal search is now a reality on Compass
Crypto compliance is a complex process whereby compliance officers usually need to gain information from different sources such as addresses, transactions, cases, and customers. This information is often provided in silos, making the investigation experience clumsy and tedious.
With this in mind, we have introduced universal search, a capability upgrade that allows users to search addresses, transactions, cases, and customers — all from a single search box!
Universal search also includes auto-suggestions which automatically bring up previously added addresses and transactions, as well as any relevant customers and cases.
New Blockchain Coverage: Cardano
What is it?
Cardano is a third-generation proof-of-stake blockchain platform built to be a scalable, more secure, and efficient alternative to first and second-generation blockchains Bitcoin and Ethereum.
Why is it important?
Cardano's ticker symbol is ADA. It is one of the largest cryptocurrencies in terms of market cap and is expected to create a robust ecosystem like Ethereum. Cardano is also positioned to serve as a "trusted computation framework" for sophisticated systems such as gaming systems and gambling.
Charles Hoskinson, one of the co-founders of Ethereum, began developing Cardano in 2015, launching the platform and the ADA token in 2017.
Token Added
Cardano's primary token ADA is now added to Merkle Science's coverage and will be covered across its platform.

More to Come
With the new Compass capability update, we believe the solution is more capable than ever before. With each release, we strive to make Compass more user-friendly, intuitive, and robust to ensure it keeps pace with the ever-growing sophistication of crypto crime.
Cardano adds further firepower to our diverse token coverage and further opens up avenues for using Merkle Science solutions.
In our next update, we will be sharing exciting news on new token coverage that has been highly-anticipated and further enhancements to another widely accepted solution on our platform
Stay Tuned!
Learn More
To schedule a demo of Compass or its new features, contact us.