Merkle Science Supercharges Token Coverage, Adding 3 New Blockchains and Over 130 new tokens; Enhances Compass UI with new update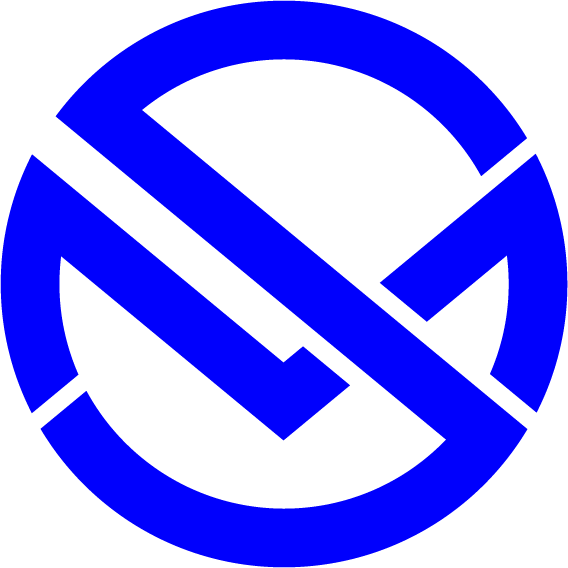 Merkle Science
3 minute read
Feb 24, 2022 2:43:56 PM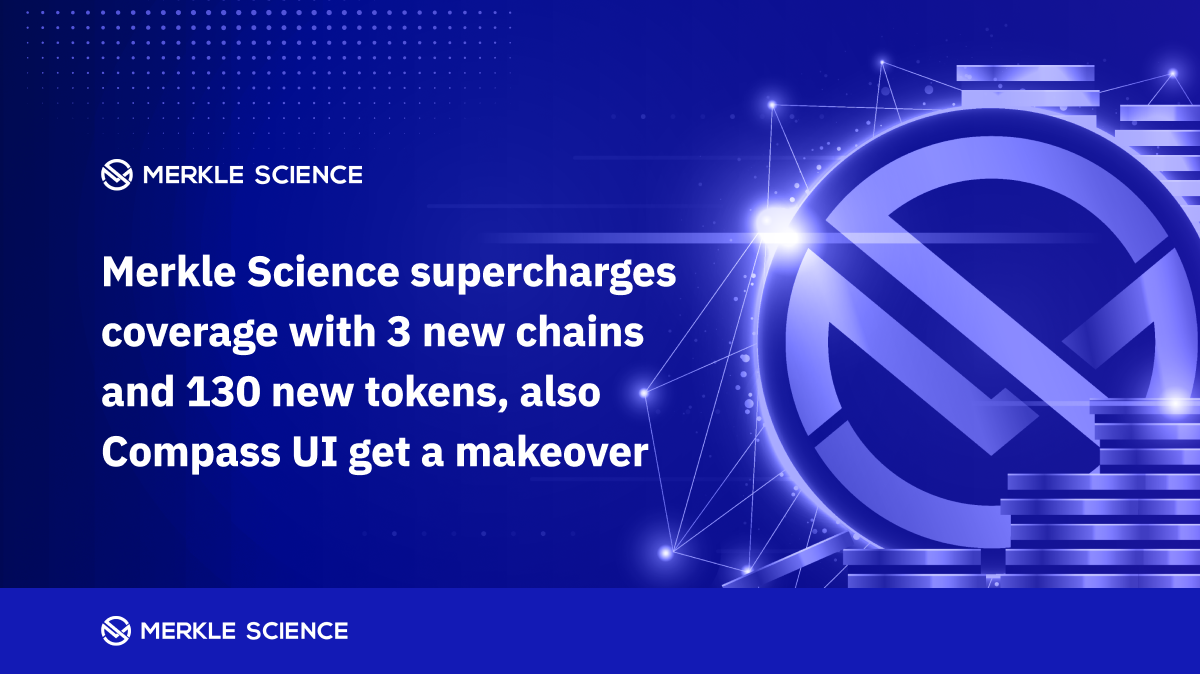 Today, Merkle Science is pleased to announce two key product updates enhancing the capabilities of our solutions. As subsectors of the crypto space — such as DeFi and NFTs — continue to flourish, our goal is to ensure safe transactions of digital assets, regardless of the participant in the ecosystem. These updates are geared towards this goal.
Our first major update of this year is increased token coverage. Our solutions now cover a wider breadth of the cryptosphere across three major blockchains. The second update is a revamp of the UI for our flagship AML compliance solution — Compass. Ultimately, our aim is to accelerate speed to meaningful alerts, auditable actions, case resolutions, and reporting on Compass.
Enhanced Chain & Token Coverage
After hearing feedback from users and the crypto community, we have decided to add three of the top ten DeFi protocols by total value locked (TVL), according to DeFiLlama: TRON, BNB Chain, and Polygon.
1. TRON

What is it?
TRON is a blockchain-based decentralized digital platform and its native token is called Tronix (TRX). As of February 22, 2022, it is ranked 23rd in market cap, according to CoinMarketCap, and has made this climb very quickly.
Why is it important?
TRON aims to democratize the content distribution industry using permissionless protocols. It enables the creation of smart contracts, helping developers build and deploy decentralized applications (dApps). These can then be used to design online games, decentralized exchanges, yield farms and open lending platforms. In a nutshell, it's a next-generation social networking platform built to produce and distribute content to anybody, anywhere on the planet.
Tokens added
We have added 2 important TRC10 tokens on the TRON chain - $BTT (BitTorrent) and $USDT (Tether USDT).
2. BNB Chain
What is it?
Binance recently rebranded its Binance Smart Chain into BNB Chain in an effort to link it more closely to its native token BNB.
BNB Chain is compatible with the Ethereum Virtual Machine (EVM), where smart contracts are executed. Binance has already committed $1 Billion for the BNB eco-system as it competes with other layer-1 blockchains like Ethereum network.
Why is it important?
BNB's ascent coincided with the overcrowding of Ethereum's network, which resulted in skyrocketing gas prices. Daily token transfers hovered at 12.5 million in July 2021, when Binance Smart Chain user engagement peaked.
BNB aims to expand validators and scale its ecosystem to foster large-scale applications in GameFi, SocialFi, and even the Metaverse.
Tokens Added
We have added 107 BEP-20 tokens, view them all here.
3. Polygon
What is it?
The end of 2021 saw Polygon's native token MATIC enter the top 15 cryptocurrencies in the world by market cap. Polygon is a layer-2 scaling solution built on the Ethereum network to bring about mass adoption. It calls itself the "internet of Ethereum blockchains" and one of its main missions is to aggregate scalable solutions for blockchains within the now-massive Ethereum ecosystem.
Why is it important?
Polygon is built on proof-of-stake and solves the problem of huge gas fees currently plaguing the Ethereum chain. It inherently supports smart contracts and the creation of dApps.
Another huge advantage of Polygon is its interoperability with the Ethereum infrastructure. Polygon provides a simple framework for developers interested in launching their own Ethereum-compatible blockchain protocols with a single click.
Tokens Added
We have added 21 ERC-20 tokens on Polygon. View all the tokens here.
Enhancing Compass Experience for Quicker Case Resolution

Our continued conversations with customers have revealed several insights that helped shape our roadmap and understand how Compass can be made even better. Kicking off 2022, here are some of our first improvements for the year:
A full stop to pagination
Given the sheer volume of addresses Compass handles, historically users had to navigate through numerous pages to find all the addresses they wanted to analyze.
To improve the user experience we have introduced infinite scroll. This feature enables you to seamlessly review all addresses on one page for a smoother and slicker experience.
Bulk actions are now a reality
Compass is a tool used for monitoring a host of addresses. Resolving multiple alerts is a feature that helps users decide risk levels for groups of addresses and add comments. A nifty solution that significantly accelerates your speed to auditable case resolution.
More To Come!
Our innovation team is committed to the continuous improvement of all our solutions and has an exciting roadmap of new features planned for this year.

We will soon be announcing a major upgrade of our Compass solution including major enhancements such as universal search.
Stay Tuned!
Learn more
To schedule a demo of Compass or its new features contact us.