[UPDATE] Merkle Science Increases Coin Coverage by over 200% in a Single Month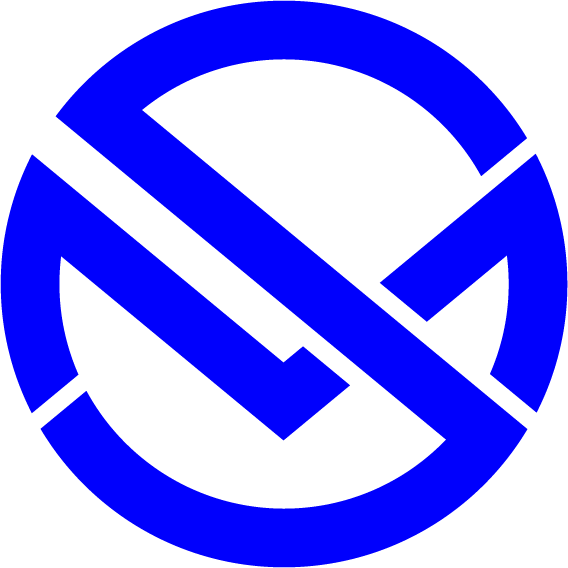 Merkle Science
2 minute read
Jun 30, 2021 5:14:11 PM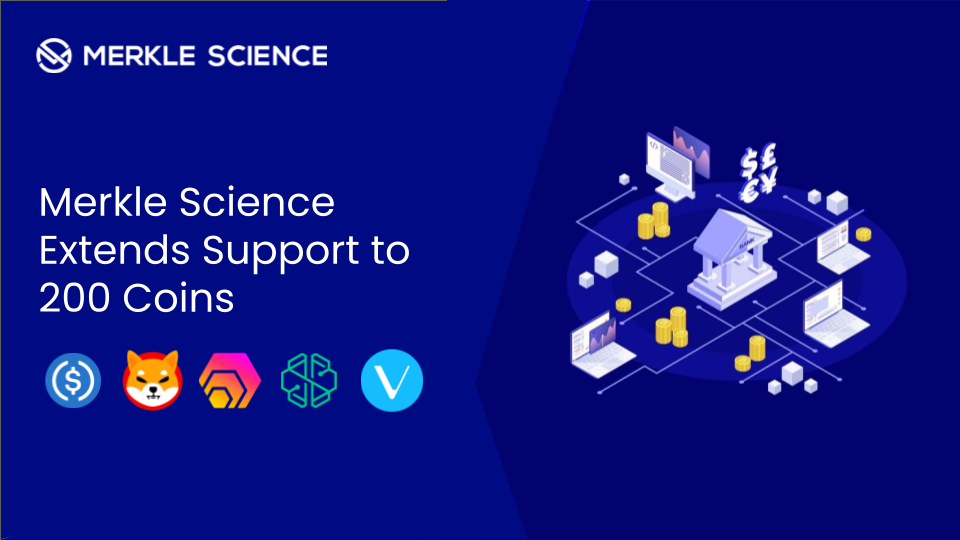 Singapore, July 16, 2021: A month after Merkle Science's June 10th announcement, coin coverage on the company's blockchain monitoring platform now extends to 200 tokens, including: Paxos Standard (PAX), USD Coin (USDC), Basic Attention Token (BAT), XSGD (XSGD), Bancor (BNT), Celsius (CEL), Civic (CVC), Compound (COMP), Maker (MKR), Polygon (MATIC), yearn.finance (YFI), Gemini Dollar (GUSD), 1inch (1INCH), Balancer (BAL), 0x (ZRX), AirSwap (AST), HEX (HEX), Ocean Protocol (OCEAN), SHIBA INU (SHIB), VeChain (VEN), SwissBorg (CHSB), and Origin Protocol (OGN).

"The digital asset industry is going through a phase of accelerated expansion and development, and the Merkle Science platform is advancing in parallel with it," says Merkle Science CTO Nirmal Aryath Koroth. "In order for the industry to mature in a safe and secure manner, we must ensure that industry participants — from crypto businesses to regulators to law enforcement — understand the risks associated with crypto assets. We're very dedicated to this vision and continue to commit resources to ensure crypto's healthy development."
---
Merkle Science Extends Support to Over 60 Coins with Ambitious Coverage Expansion by End of 2021
Singapore, June 10, 2021: Merkle Science is on a mission to create the infrastructure necessary for the safe transaction of cryptocurrencies and for crypto finance to become a key pillar of the traditional finance ecosystem. With the recent surge in usage and popularity of Decentralized Finance (DeFi), it has become increasingly important for our users to keep pace with the evolving technology and monitor their direct and indirect risk exposures to the related crypto assets.
Today, we're proud to announce that Merkle Science has extended support for a total of 41 new crypto assets. This launch allows our users to have visibility over a significant portion of the DeFi space, allowing them to monitor flows of funds across some of the most popular DeFi tokens including UNI, SUSHI, LINK, AAVE, BNB, USDT, BUSD, and TRX.
"The Merkle Science team is very committed to setting the standard for the next generation of financial safeguards and criminal detection. As crypto innovations continue their path toward mainstream adoption, Merkle Science wants to ensure that we are providing agile and forward-looking solutions. We have an ambitious product roadmap and DeFi is one of our areas of focus. I'm excited with what we'll bring to the market over the next 12 to 18 months to support the builders and innovators in the cryptocurrency space," said Merkle Science's Co-founder and Chief Technology Officer Nirmal Aryath Koroth.

As a part of Merkle Science's mission, we will add a host of tokens onto our risk and intelligence platform in order to observe transactional activity and addresses that are likely linked to previously undetected criminal activity. Given the platform capabilities, we now have the ability to support over 100,000 crypto assets depending on market demand.

These newly added crypto assets will be available throughout our transaction and wallet monitoring product. In recent months, Merkle Science has placed significant resources into our product development. We will be sharing some significant upgrades soon while maintaining the promise of high customizability and ease of use that we are known for.