SEC Fines Crypto Exchange Poloniex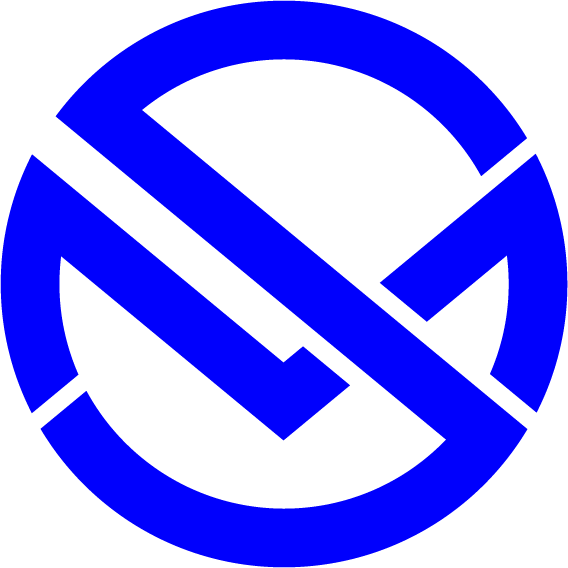 Merkle Science
3 minute read
Aug 12, 2021 9:01:27 AM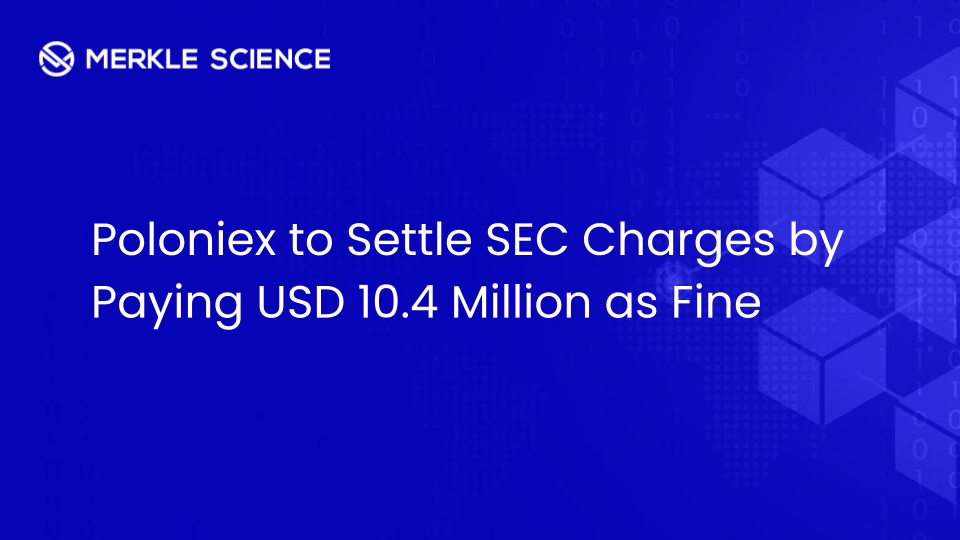 The growth in the crypto market has fuelled U.S. regulators to increase regulatory oversight on the crypto industry. To this end on 9 August 2021, the Securities and Exchange Commission (SEC) issued a cease-and-desist order imposing a $10.4 million USD fine against crypto exchange Poloniex for operating an "unregistered online digital asset exchange".
The order came shortly after the speech made by SEC commissioner Gary Gensler at the Aspen Security Forum. In his public statement, Gensler remarked that crypto asset-trading platforms implicate security laws. Gensler explained that a typical trading platform may have more than 50 tokens on it, many, in fact, may have an excess of 100 tokens, he also pointed that it is highly unlikely that amongst these 50 or 100 tokens, any given platform has zero securities. In an interview with CNBC, he encouraged the crypto trading platforms to seek clarification from SEC regarding whether the assets that they trade in fall within the definition of securities or not and if they do, he urged them to get registered with the market regulator.
Why was Poloniex fined?
Poloniex was fined by the SEC as it was operating an unregistered online digital exchange that facilitated buying and selling of digital assets that are securities as per the Howey Test.
Additionally, according to the press release, the SEC claims that Poloniex met the criteria of an "exchange" because "the trading platform provided the non-discretionary means for trade orders to interact and execute through the combined use of the Poloniex website, an order book, and the Poloniex trading engine."
As per the Report of Investigation Pursuant to Section 21(a) of the Securities Exchange Act of 1934, trading platforms that facilitate the trade of digital assets that are securities must register with SEC as an exchange. In the present case, Poloniex neither registered as a national securities exchange nor applied for an exemption from registration, therefore, acted in violation of Section 5 of the Exchange Act.
Poloniex settled without admitting or denying the SEC's findings and agreed to the entry of a cease-and-desist order and agreed to pay disgorgement of $8,484,313, prejudgment interest of $403,995, and a civil penalty of $1.5 million for a total of $10,388,309.
Crypto Mom Voices Her Opinion on the Enforcement Action
In a public statement, SEC Commissioner Hester M. Pierce voiced her dissenting opinion regarding SEC's decision to fine Poloniex. Hester Pierce, questioning the validity of SEC's decision, observed that, during the period at issue, many crypto brokers and exchanges — despite making efforts to register with SEC — were unable to do so as the regulators were slow in approving applications, clarifying how their practices fit within the security laws and determining how regulated entities could interact with crypto.
She noted, "there is just one minor problem—during the period at issue here (mid-2017 through 2019), the Commission was moving very cautiously concerning regulated entities' engagement with crypto assets. Sure, Poloniex could have tried to register as a securities exchange or, more likely, as a broker-dealer to operate an alternative trading system (ATS), a type of regulated trading venue that might be better able to accommodate non-traditional securities. Had it done so, it likely would have waited... and waited... and waited some more."
But this wasn't also wasn't the first time...
The SEC is not the only agency that has issued notice against Poloniex for not complying with its securities law. In May 2021, the Ontario Securities and Exchange Commission (OSC) also issued a statement of allegations against Poloniex alleging registration and disclosure violations.
This is in line with the press release issued by OSC on 29 March 2021, warning crypto trading platforms to either commence discussions with it regarding the registration requirements or face regulatory actions. Poloniex neither participated in any such discussions nor did it take any proactive steps towards registration and therefore OSC filed a notice of hearing against it. Post that, a follow-up call between Poloniex and the OSC happened in June, with another Scheduled for October to determine the future of Polo Digital Assets in Ontario.
---
Why Merkle Science
Globally, the regulators are increasing their oversight over the crypto market and strictly enforcing registration requirements. Therefore, crypto-asset trading platforms looking to stay compliant should directly reach out to the regulators and seek their assistance in meeting the registration requirements.
To avoid the pitfalls of a slow registration process, the crypto-asset trading platforms should act as if they are already registered and put in place robust compliance frameworks that will help them in mitigating regulatory risks and meeting anti-money laundering standards set up by the regulators - giving them a clear competitive advantage.
Merkle Science's highly customizable and easy-to-use platform provides businesses with 360-degree compliance support. Our predictive cryptocurrency risk and intelligence platform set the standard for the next generation of financial safeguards and criminal detection. Merkle Science proprietary Behavioral Rule Engine allows users to tailor the tool according to businesses' own risk policies —based on the requirements set by each jurisdiction.