The SEC Charges BitConnect Founder with $2 Billion Crypto Fraud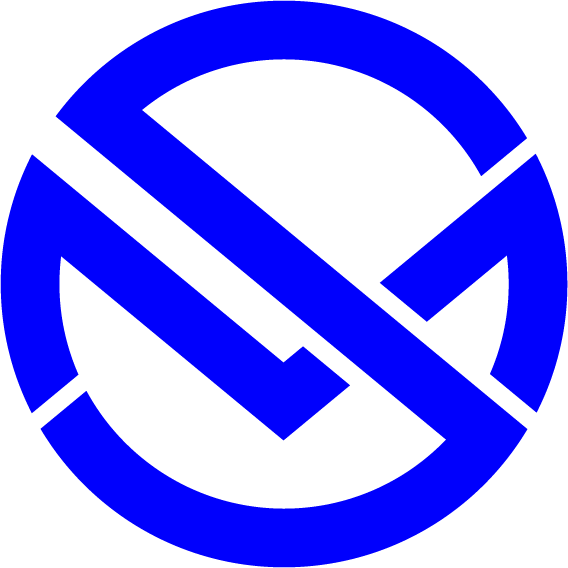 Merkle Science
3 minute read
Sep 3, 2021 12:15:21 PM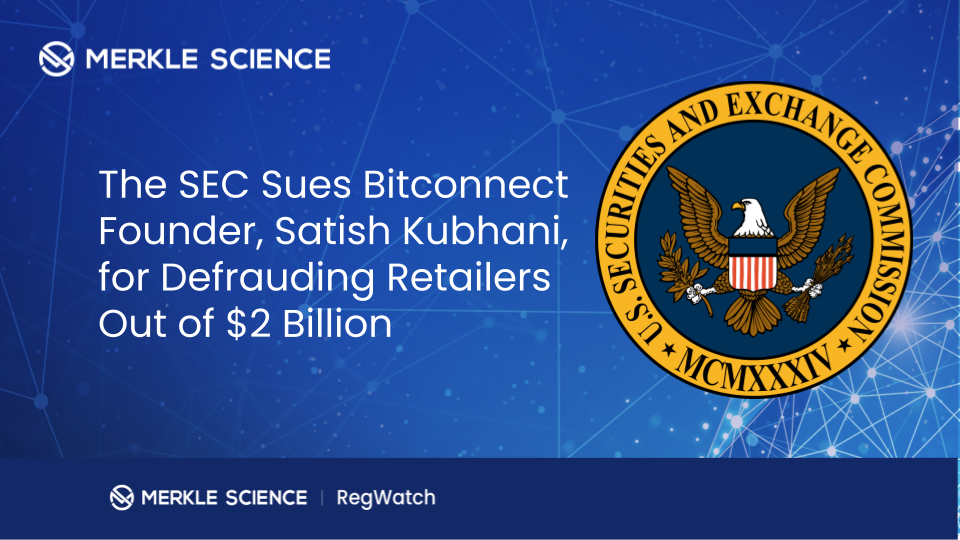 On 1 September 2021, The Securities and Exchange Commission (SEC) announced that it has filed an action against BitConnect, an online crypto lending platform, its founder Satish Kumbhani, as well as its top U.S. promoter Glenn Arcaro and his affiliated company Future Money Ltd. (Collectively known as Defendants). All the values mentioned in this piece are in US Dollars (USD).
The SEC charged Defendants with lying about BitConnects's ability to make a profit, violating the anti-fraud and registration laws put in place to protect retail investors. As per the SEC's complaint, the Defendants conducted a fraudulent and unregistered offering and sale of securities in the form of a lending program and ultimately succeeded in obtaining more than 325,000 Bitcoin, or approximately $2 billion from investors worldwide, including from investors located in the United States.
This new court action joins another parallel case filed by the SEC in May 2021 against five other promoters that are tied to BitConnect. According to SEC, the five promoters known as Arcaro Promoters, who were led by Glenn Arcaro, falsely advertised the merits of investing in BitConnect's lending program to prospective retail investors without being registered as broker-dealers. On 1 September 2021, Mr. Arcaro pleaded guilty to criminal charges brought against him by the SEC. Arcaro admitted to the fact that he made at least $24 million from the BitConnect fraud. Arcaro is required to repay investors and is scheduled to appear before U.S. District Judge Todd W. Robinson on 15 November 2021.
During his speech at the Aspen Security Forum, Gensler noted that "the American public is buying, selling, and lending crypto on these trading, lending, and DeFi platforms, and there are significant gaps in investor protection." Gensler called for greater regulatory scrutiny around these platforms and urged Congress to dedicate more resources to prevent transactions, products, and resources from falling through regulatory gaps. Further, observing that platforms dealing in digital assets can fall prey to frauds, scams, hacks and abuse, Gensler pushed for increasing regulatory oversight in order to curb security breaches in crypto.
What Happened?
According to the formal complaint filed by the SEC, "from early 2017 through January 2018, Defendants conducted a fraudulent and unregistered offering and sale of securities in the form of investments in a "Lending Program" offered by BitConnect." The complaint alleges that, in order to induce investors to deposit funds in their Lending Program, BitConnect falsely represented, amongst other things, the fact that BitConnect would use a volatility software trading bot that would use users' funds to generate high returns.
BitConnect operated between 2016 and 2018, shutting down after receiving cease-and-desist orders from state regulators, including Texas and North Carolina. In 2016, BitConnect sold its own native token BitConnect coin in exchange for bitcoin (BTC). BitConnect claimed that its automated program — a volatility software trading bot — would make money by trading the contributed bitcoins and profit would be shared with investors through interest payments. The investors were duped into believing that the volatility software trading bot could generate returns of 40 per cent per month, and were given fictitious returns showing gains of about 3,700 per cent per year. In reality, the SEC said BitConnect investors lost much of their money after the price of BitConnect Coin sank 92 per cent on 16 January 2018.
The SEC claims that instead of deploying investor funds for trading with the purported trading bot, BitConnect and Mr. Kumbhani siphoned investors' funds off for their own benefit by transferring those funds to digital wallet addresses controlled by them, Mr. Arcaro, and others. The complaint further states that the defendants deceived their investors by establishing a network of promoters around the globe, paying them commissions for their promotional efforts, and then concealing a substantial portion of these rewards from the investors.
Currently, the whereabouts of Mr. Kumbhani is unknown and, thus far, the efforts to locate him have been unsuccessful. The complaint seeks injunctive relief, disgorgement plus interest, and civil penalties against him and the other defendants.
Why Merkle Science
Fuelled by the increased focus on consumer and investor protection, the U.S. regulatory bodies are looking to strengthen their crypto regulatory regime. Merkle Science's highly customizable and easy-to-use platform provides near real-time detection of blockchain transactional risks Our predictive cryptocurrency risk and intelligence platform set the standard for the next generation of financial safeguards and criminal detection.
Merkle Science's proprietary Behavioral Rule Engine allows crypto businesses to tailor the tool according to their risk policies based on the recent changes so that businesses may stay ahead of emerging illicit activities and fulfil their local compliance obligations.