3 Key Takeaways from CryptoCompare Digital Asset Summit Panel: Bridging the Gap Between Digital Assets and Traditional Finance Markets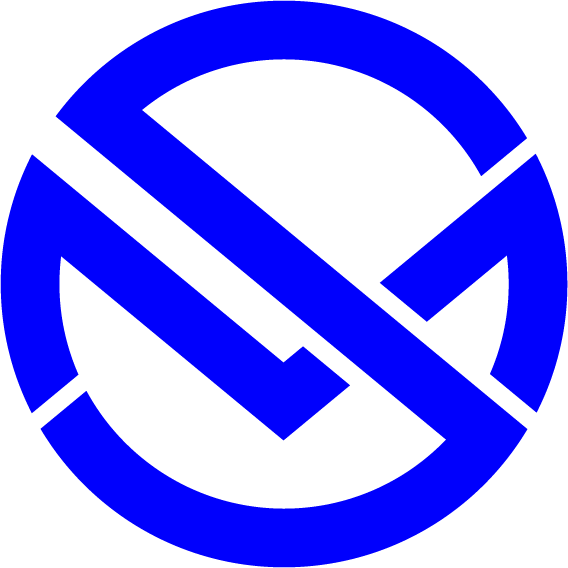 Merkle Science
4 minute read
Apr 7, 2022 7:43:42 AM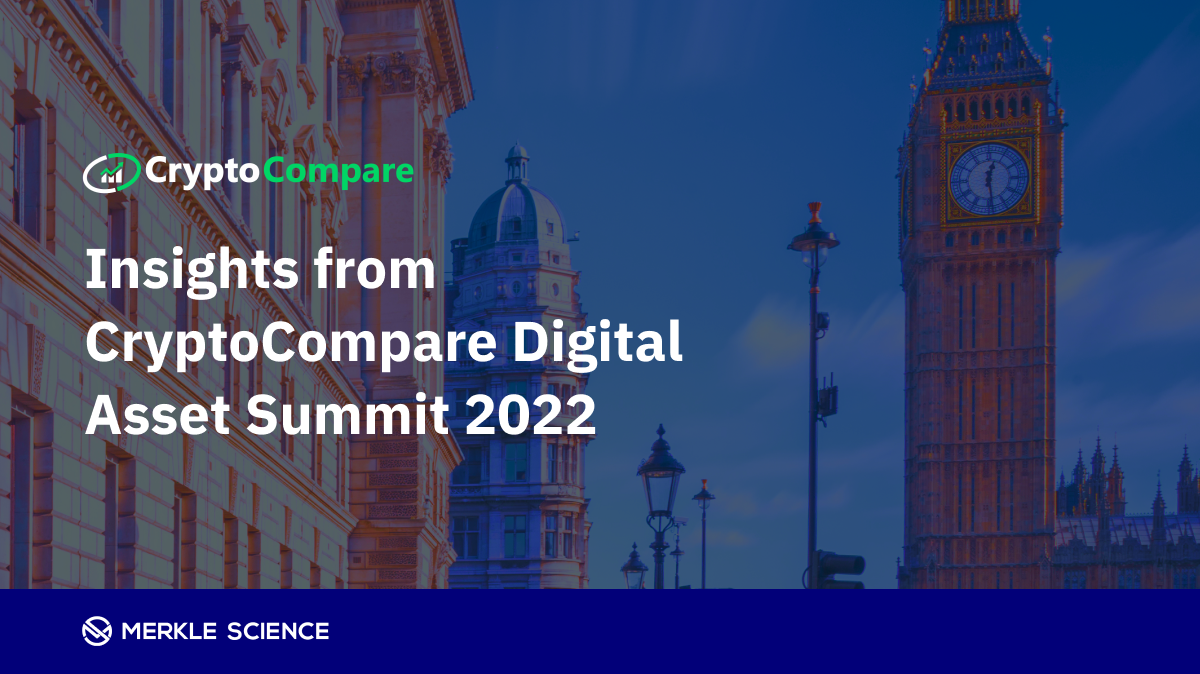 The crypto industry's record-breaking growth both in terms of market capitalization and market participants has drawn increasing regulatory attention around the world. Moreover, regulators are taking a closer look at the role crypto is playing in the Russo-Ukraine conflict including analyzing its functionality as an emerging medium of cross-border financial flow and the extent to which it can be used for sanctions evasion.
With regulatory scrutiny around crypto advancing at a rapid pace, Merkle Science's Director of Marketing Natalie Hall was joined at CryptoCompare's Digital Asset Summit by industry experts Kathy Kraninger (Vice President of Regulatory Affairs at Solidus Labs), Kinsey Cronin (Blockchain Risk and Intelligence at TRM Labs), Sami Start (Co-Founder and CEO at Transak), and moderator Anastasia Kinsky (Head of Programmes and Content at GDF) to talk about regulatory gaps and advancements in the cryptosphere. Here are a few key takeaways from the session.
1) Effective and fit-for-purpose regulations are born from the collaboration between the crypto industry and the policymakers
The panelists acknowledged that despite the hurdles such as the education gap and lack of technical understanding with respect to crypto, huge progress has also been made in the global crypto regulatory landscape. The regulators have not only acknowledged the growing importance of cryptocurrency but have also made tremendous strides in their efforts to provide regulatory clarity, address the novel challenges presented by digital assets, and close the regulatory arbitrage gap.
Natalie Hall noted that crypto regulations would not have advanced without the remarkable work done by industry associations such as Global Digital Finance and CryptoUK, who have been brokering conversations between the crypto industry and regulators. Though they have come far in keeping up with the crypto industry's fast-paced changes, regulators have been slow at implementing regulations or progressing with licensing regimes.
Natalie Hall continued that some of the crypto companies are "are still struggling to comply with and understand and navigate that really complex international and local regulatory framework. And I think it's that complexity that shows us there's still a lot of work to do with regulators." Going forward, regulators should collaborate with crypto businesses, understand their business activities, and work with them to understand how they may bring their operations into compliance.
To facilitate the implementation of existing regulations and prevent bad actors from misusing crypto assets for illegal activities, Kathy Kraninger observed that the "industry needs to come forward with solutions, demonstrate what is possible and feasible in complying with what the requirements generally are around." In other words, the crypto industry and policymakers must work hand in hand to implement smart regulations that encourage digital transformation and protect consumers.
2) Lack of clarity and negative regulations may push crypto businesses overseas, threatening robust AML controls
The panelists noted that negative regulations — such as overly-stringent regulations or outright banning — in a few jurisdictions will not slow down the development of the crypto industry globally. In fact, negative regulations will largely have an adverse impact only on the jurisdictions that are implementing them. Such jurisdiction will not be able to harness the potential benefits of crypto and its underlying technology. Not leveraging the technological benefits of crypto can impede a nation's economic growth, negatively affect its financial stability, reduce its economic competitiveness, and slow down innovation amongst other things.
Natalie Hall stated that a lack of regulatory clarity arising from negative regulations will have a detrimental effect on both regulators and crypto businesses. Crypto businesses will be forced to uproot their present setup, disrupt their operations, and move their base overseas.
A regulator's mandate is always consumer protection and if "companies are discouraged from investing in the jurisdiction, they will go offshore. However, due to their very nature, they are still going to serve the customers within that particular jurisdiction." The regulator, in this case, loses the opportunity to protect consumers within its jurisdiction as it no longer has any control over the crypto business that has moved offshore. A key example of this is the digital payment platform, Wirex, which recently announced that it has withdrawn from the FCA's temporary register ahead of the registration deadline — March 31, 2022. Wirex, which has approximately 250,000 British customers, stated that it will continue offering its crypto services to them — only it will do so from an overseas base in Croatia named Wirex Digital, which is registered with HANFA, the local regulator.
When a crypto business moves offshore, the chance of sanctions avoidance also increases. Companies that are offshore won't have the same level of sanctions controls, the same level of screening, or the same level of transaction or customer due diligence. To avoid the pitfalls of negative regulations, "the time for us to talk to the regulators is definitely now and we must continue to do that. We cannot expect fit-for-purpose regulation without our input," she added.
3) The crypto industry's misnomer as the "Wild West of finance" is hurting its ability to fall into compliance
Kinsey Cronin took an optimistic view. Despite the roadblocks, she believes that mass adoption is well on its way and that crypto is set to become the bedrock of the financial system in the future. "I'd say we're just ahead of the gold rush. I think we've got trains, we've got settlements and I think we have the tools that we need. And I do think that we are ahead of the big boom and that that we are kind of just ahead of the mass adoption," she noted.
Going along with the analogy, Natalie Hall agreed with Kinsey Cronin. "I think we built the town that people are coming which is great news. All we need are the services around that. One of the damaging things that this Wild West narrative does to the industry is that it makes it incredibly difficult for us to get insurance or enter into banking relationships. We need the services that surround our industry to understand us and to take products to our market in order for adoption to happen."

In order to continue the growth and maturation of the industry, it is imperative that crypto businesses be given access to financial services. This will help them effectively address the risk management and compliance expectations of the regulators.