Bitcoin Becomes Legal Tender in El Salvador; Spurs Money Laundering Concerns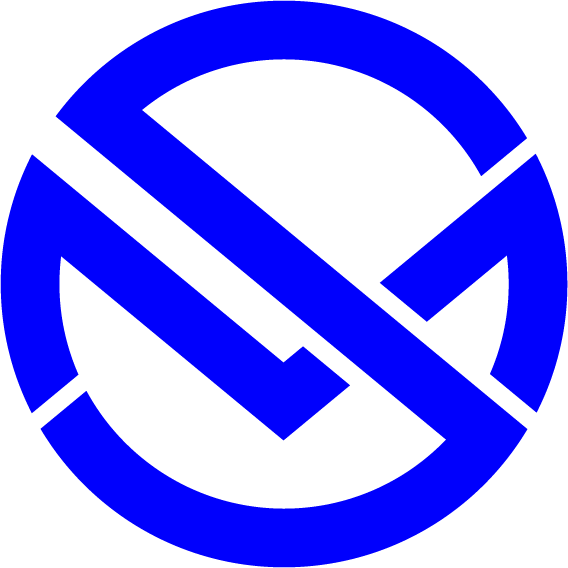 Merkle Science
3 minute read
Sep 15, 2021 5:34:24 AM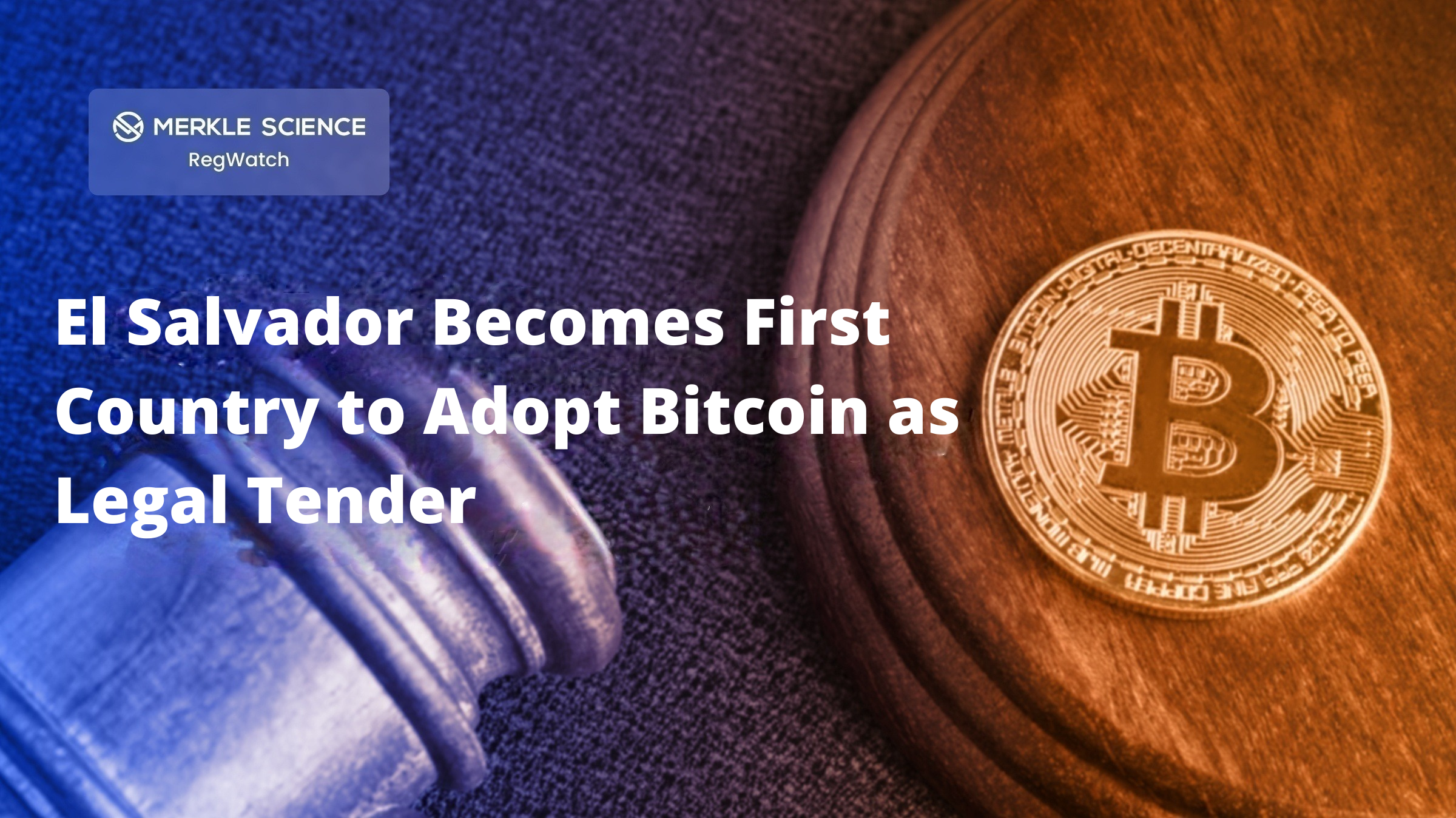 On September 7, El Salvador officially became the first country to make Bitcoin legal tender. According to President Nayib Bukele's tweet, on 6 September 2021, El Salvador bought 400 bitcoins amounting to roughly $21 million in two lots. El Salvador, taking advantage of the dip in price bought another 150 Bitcoins. The country now holds 550 Bitcoins which is equivalent to about $26 million. All values in this piece are expressed in US dollars.
El Salvador made Bitcoin a legal tender with the aim of boosting foreign investment, enabling final inclusion and generating more jobs. To stimulate foreign investment, President Bukele encouraged the more than 2 million Salvadorans who live overseas to send their remittances in Bitcoin, explaining that bitcoin transfers are more cost-efficient than traditional remittances. He expects the country to save $400 million a year in transaction fees on funds sent from abroad. However, using data from the World Bank and the government, the BBC calculates this to be closer to $170m. Bukele anticipates that the move will have a positive impact on the economy. He tweeted that "Bitcoin has a market cap of $680 billion. If 1% of it is invested in El Salvador, that would increase our GDP by 25%."
El Salvador Fumbles its Bitcoin Rollout
The rollout of Bitcoin was far from what President Bukele would have envisioned and was marred by technological glitches. Salvadorians could not find government promoted digital wallet Chivo on the platforms such as Apple and Huawei. After considerable delay, Chivo could finally be installed from Huawei and Apple's App stores. However, even after the application was installed Salvadorians continued to face technical challenges, leading the Chivo team to temporarily pull the plug. Due to the lack of server capacity, the users weren't able to enter their data, therefore, failing to claim their free $30. Eventually, the Chivo team reconnected the wallet with a new set of higher capacity servers.
Bitcoin nursed heavy losses after El Salvador's troubled rollout. The price of Bitcoin on Tuesday, 7 September 2021, crashed to its lowest in nearly a month, falling from $52,000 to just under $43,050 at one point. Bitcoin plunged as much as 17% on Tuesday, and according to the Bloomberg Galaxy Crypto Index, which tracks some of the largest digital tokens, lost as much as 19% at one point.
Bitcoin Becoming Legal Tender Spurs Significant Controversy.
President Bukele's decision to make Bitcoin legal tender has garnered mixed reactions from both the Salvadorians and the world.
Polls suggest most Salvadorans are against the idea and many have taken to the streets to protest the change. "We don't know the currency. We don't know where it comes from. We don't know if it's going to bring us profit or loss. We don't know anything," Salvadorans have protested. Unfamiliarity with cryptocurrency has been a major cause of worry for Salvadorians. A survey by the Central American University found that only 4.8% of the 1,281 questioned understood what Bitcoin was and how it was used.
With many aspects of the Bitcoin law unclear, industry experts are worried about the increased risks that financial institutions and insurers may face. The ambiguity in law may expose financial institutions to cyber-risks, potential violation of anti-money laundering standards and the volatility in the price of bitcoin. Fitch Group, a leading American credit rating agency, noted that the possibility of using bitcoin for all obligations, including bank loans, could funnel bitcoin traffic through the Central American country, which "may increase the risks that proceeds from illicit activities pass through the Salvadoran financial system." Fitch Group further added that El Salvador should ensure full compliance with the FATF guidelines to prevent money laundering activities.
On a more positive note, Binance CEO Changpeng Zhao (CZ) hailed El Salvador's first-mover status, believing that El Salvador's move is "just the beginning." Following El Salvador, the Panamanian congressman Gabrial Silva introduced a new bill that may potentially spearhead the adoption of cryptocurrencies as legal tender and create tax incentives for crypto-related businesses
Implications of Bitcoin Becoming Legal Tender
As per the English translation of the Bitcoin Law, which was enacted on 8 June 2021, bitcoin will be a legal tender alongside US Dollar. The exchange rate between BTC and the US dollar will be freely established by the market. All the prices may be expressed in Bitcoin and Salvadorians will also have an option to make tax contributions in bitcoin. Further, currency transactions in bitcoin will not be subject to capital gains.
Every economic agent will now have to accept bitcoin as payment when offered by whoever acquires a good or service. However, the Blockchain Law also clarifies that those who, by "evident and notorious fact," may not have access to the technologies that allow them to carry on transactions in bitcoin are excluded from this obligation.
El Salvador aims to provide the necessary training and mechanisms so that the population can access bitcoin transactions. Further, El Salvador has established at least 200 ATMs and 50 consulting centers allowing citizens to convert cryptocurrency into US dollars and withdraw it in cash.
Why Merkle Science?
With bitcoin becoming legal tender, regulatory authorities in El Salvador will take steps to not only enhance the AML/CFT compliance requirement but also to effectively enforce them. Further, financial institutions and crypto businesses in El Salvador should proactively put robust AML/CFT compliance and due diligence measures in place.
Merkle Science provides a predictive crypto risk and intelligence platform, setting the standard for the next generation of financial safeguards and criminal detection. We are creating the infrastructure necessary so that a full range of individuals, entities, and services may transact safely with crypto. Merkle Science's highly customizable platform and proprietary Behavioral Rule Engine is easy-to-use, allowing institutions to detect illicit activity beyond the blacklists and detected suspicious activity that could have previously been undetected.