US Sanctions Terrorist Fundraiser for Syria's Hay'et Tahrir Al-Sham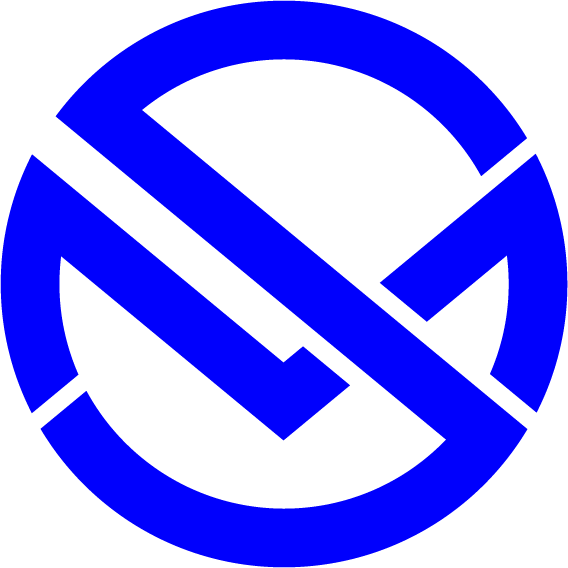 Merkle Science
1 minute read
Jul 29, 2021 7:19:48 AM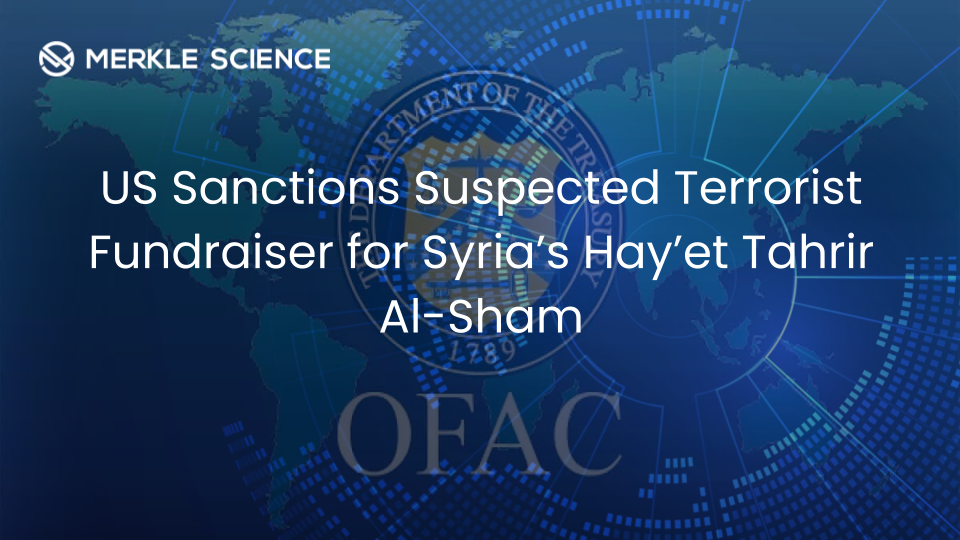 Yesterday, the U.S. Department of the Treasury's Office of Foreign Assets Control (OFAC) designated a Syria-based terrorist fundraiser and recruiter for providing material support to Hay'et Tahrir Al-Sham (HTS), a militant group involved in the Syrian civil war. The OFAC sanctioned a bitcoin address (17a5bpKvEp1j1Trs4qTbcNZrby53JbaS9C) belonging to the suspected fundraiser Farrukh Furkatovitch Fayzimatov, 26, a citizen of Tajikistan.
"Terrorist groups like al-Qa'ida and HTS continue to raise funds, recruit online, and exploit the international banking sector to support their ongoing terrorist activities," said Office of Foreign Assets Control Director Andrea Gacki. "These designations underscore this Administration's commitment to disrupting support networks of al-Qa'ida and other terrorist groups that seek to attack the United States and its allies."
According to the Treasury's press release, Fayzimatov leverages social media to disseminate propaganda, recruit new members and solicit donations for HTS. Fayzimatov is also accused of organizing community fundraising campaigns to purchase equipment for the benefit of HTS, including motorbikes. Fayzimatov was sanctioned for having assisted, sponsored, or provided financial, material, or technological support to HTS.
---
Action from Merkle Science
Merkle Science traced the flow of funds to the bitcoin address of Fayzimatov and identified donations made through prominent exchanges as well as through Russia's Darknet marketplace, Hydramarket.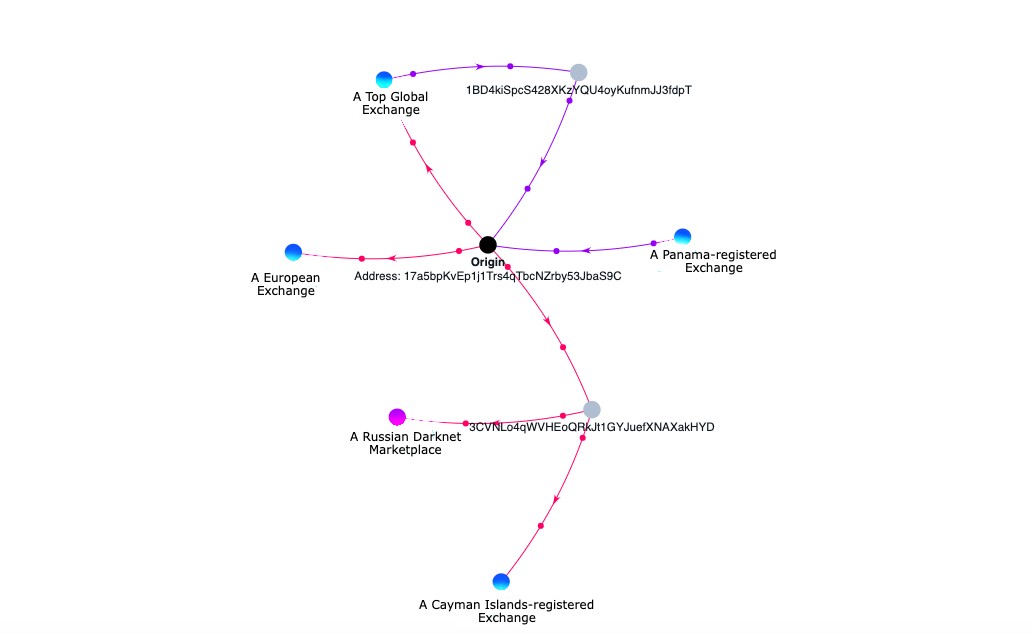 Merkle Science has updated its platform with Fayzimatov's bitcoin address. All our partners and customers will also receive immediate notification and information if any funds they receive are from the sanctioned addresses.