Payment Gateway RelayPay Enhances Crypto Threat Detection, Risk Management & Compliance with Merkle Science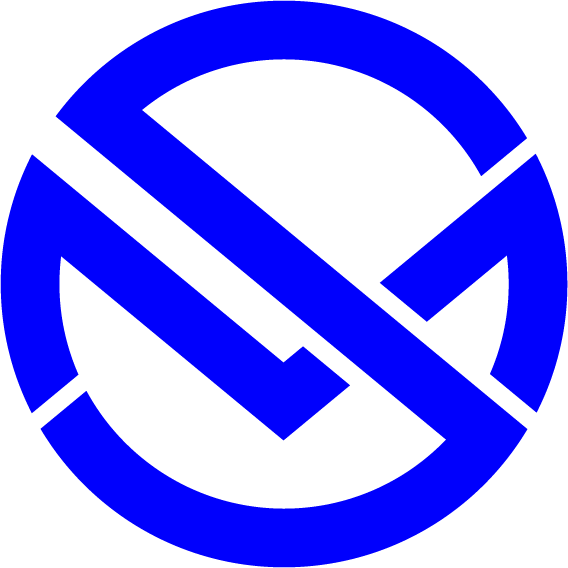 Merkle Science
2 minute read
May 26, 2022 11:11:04 AM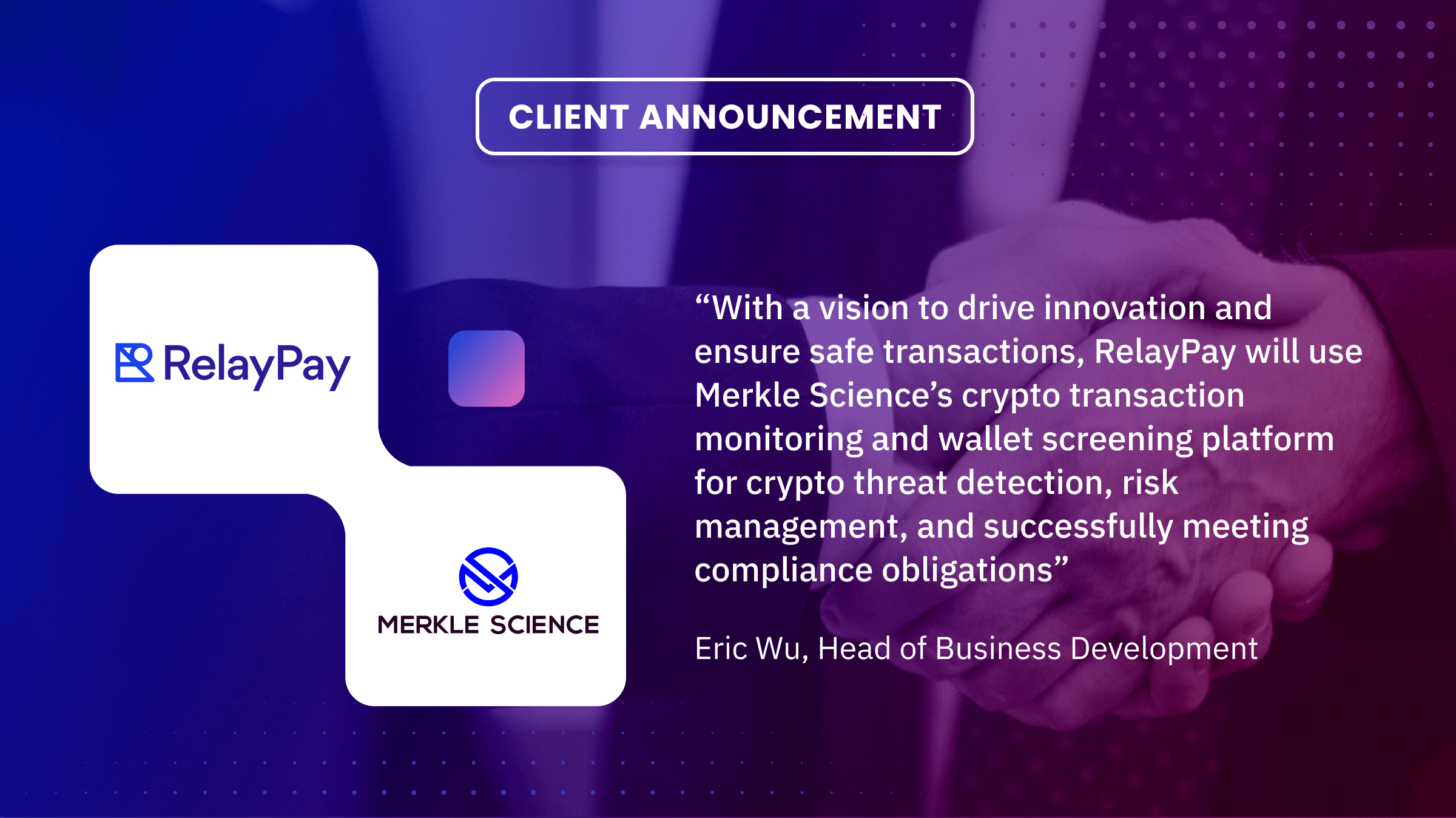 SINGAPORE - 26 May 2022: Today, Merkle Science, the predictive crypto risk and intelligence platform, announced a landmark partnership with the leading payment gateway, RelayPay. This partnership showcases the companies' commitment to building a compliant ecosystem as digital assets become a linchpin of the financial industry.
RelayPay a next-generation FinTech company, headquartered in Sydney, Australia, provides a novel payment gateway that utilizes cryptocurrencies and decentralized smart contracts to provide consumers and businesses with more efficient and transparent financial solutions.
"With a vision to drive innovation and ensure safe transactions, RelayPay will use Merkle Science's crypto transaction monitoring and wallet screening platform for crypto threat detection, risk management, and successfully meeting compliance obligations" noted Eric Wu, Head of Business Development.
The Merkle Science team is building the technology that will set the standard for future financial safeguards and criminal detection. Compass, the next-generation blockchain transaction monitoring solution by Merkle Science, combines the best of traditional transaction monitoring methodologies with behavior-based rules, to achieve a new level of security, transparency, and compliance.

Compass enables Relaypay to proactively detect illicit activity on and beyond the blacklists, identify suspicious activity that could have previously gone undetected, and respond immediately. Its holistic case management feature provides operational efficiency, empowering RelayPay to manage and resolve alerts more efficiently and effectively than ever before.
Merkle Science looks forward to maintaining a long-lasting relationship with RelayPay and adding value to its burgeoning growth story. Mriganka Pattnaik, CEO & Co-founder at Merkle Science added: "We're thrilled to have the support of the prominent payment gateway RelayPay, which is successfully acting as a conduit between traditional finance and digital assets. It gives us great confidence that RelayPay is in line with our vision to build the infrastructure necessary to ensure the safe and healthy growth of the crypto industry."
About Merkle Science
Founded in 2018, Merkle Science is the next-generation predictive cryptocurrency risk and intelligence platform that helps crypto companies, financial institutions, and government entities detect, investigate, and prevent illegal activities involving cryptocurrencies. Our Blockchain Monitoring tool leverages Merkle Science's proprietary Behavioral Rule Engine to go beyond the blacklists — which are inherently backward-looking — so that compliance teams may detect illicit activity from their incoming and outgoing cryptocurrency transactions and meet their local KYC/AML compliance obligations. The Blockchain Monitoring Tool also helps regulators understand the risks across all types of crypto businesses, stay on top of emerging technologies, and keep pace with the industry's increasingly complex illicit activities. Our highly customizable and easy-to-use platform allows industry players to stay ahead of developing regulations and focus on their businesses. Compliance becomes a competitive advantage as companies can more easily scale across multiple geographies and business lines.
Merkle Science envisions a world powered by crypto and is creating the infrastructure necessary to ensure the safe and healthy growth of the cryptocurrency industry as it becomes a key pillar of the $22 trillion financial services ecosystem. Backed by leading venture capital firms Darrow Holdings, Kraken Ventures, Uncorrelated Ventures, Digital Currency Group, Fenbushi Capital, Kenetic, Lunex Ventures, and the Singapore Government-supported deep technology fund, SGInnovate, we enable businesses to scale and mature so that a full range of individuals, entities, and services may transact with crypto safely. For more information on Merkle Science, please visit https://www.merklescience.com.
About RelayPay
RelayPay is a Sydney Based Fintech, focused on bridging the gap between digital cryptocurrency and traditional finance. RelayPay's mission is to develop the most user-friendly B2C and B2B interfaces that allow everyone to enter the future of finance with confidence.