Merkle Science Will be Utilizing Its Latest Funding to Tackle Web3's Most Complex Risk Mitigation, Compliance and Forensics Challenges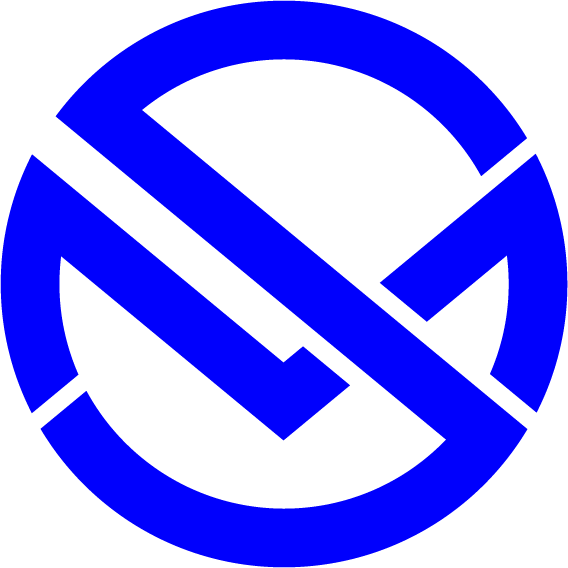 Merkle Science
3 minute read
Aug 11, 2022 11:16:35 AM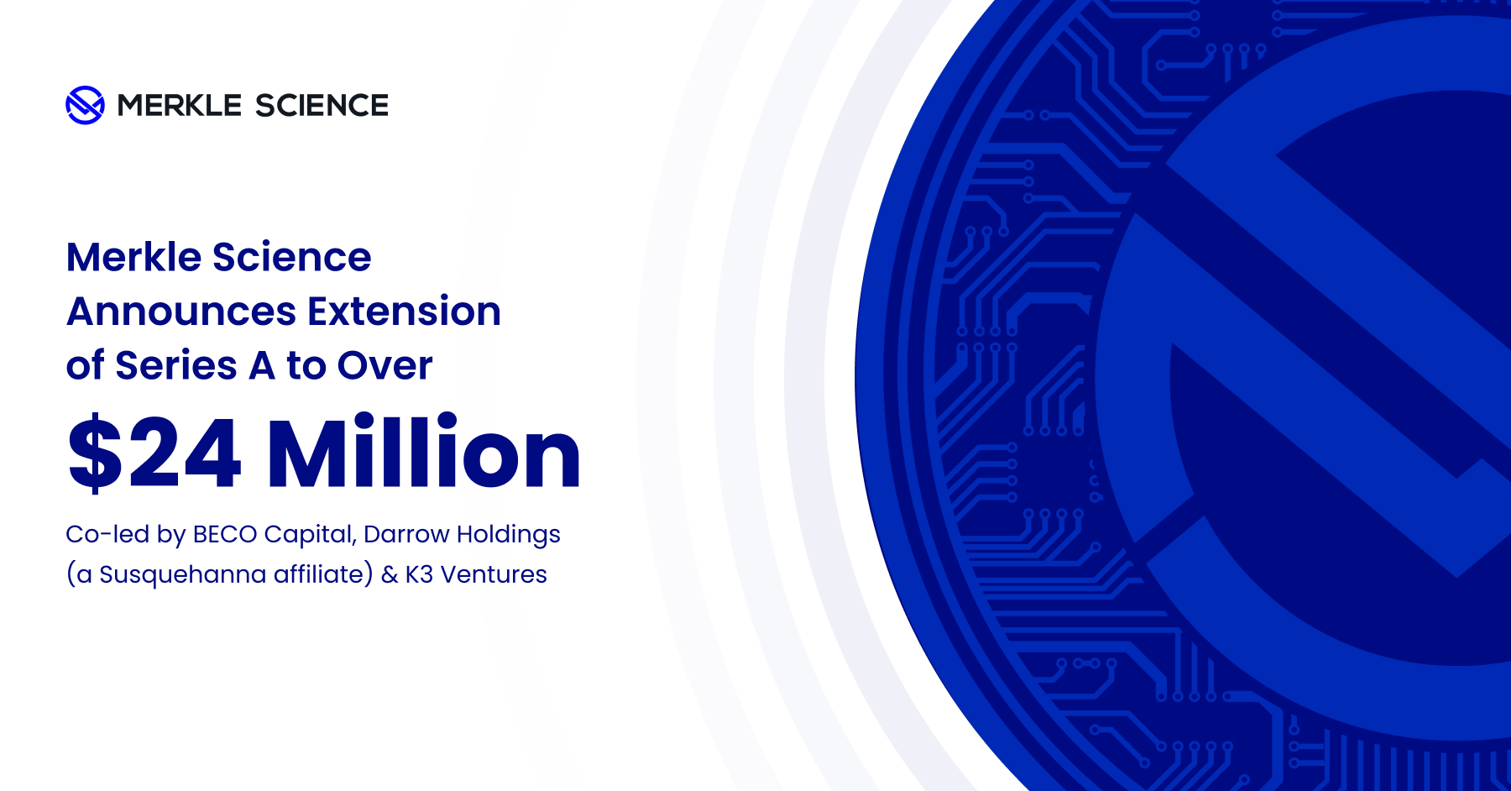 We are very pleased to announce that Merkle Science has closed an extension of over $19 million to its Series A round, bringing the total raised to over $24 million. Funding was provided by some of the industry's top investors, who recognize that Web3-ready risk mitigation, compliance, and forensics solutions will play a fundamental role in the growth of the decentralized economy.
The round was co-led by BECO Capital, Susquehanna affiliate Darrow Holdings, and K3 Ventures, with participation from new investors including Republic Captial, Summer Capital, 500 StartUps APAC and US, Aspen Digital, HashKey Capital, and Coinhako. We are grateful to returning investors Kraken Ventures, Digital Currency Group (DCG), Kenetic, Uncorrelated Ventures, Fenbushi Capital, Lucy Gazmararian of Token Bay Capital, and Libertus Capital for their continued support.
"Merkle Science's cutting-edge solutions provide unmatched security, ease of use, and transparency," said Dean Carlson, Head of Digital Asset Investments at Susquehanna and Merkle Science Board Member. "We are thrilled to continue supporting Merkle Science as they grow to become the leading challenger and innovator in the predictive crypto risk and intelligence space."
This new financing will be used to accelerate our company's global growth, invest in R&D, and be utilized to extend the capabilities of our unique predictive crypto risk and intelligence platform. Read on to discover our areas of focus and why they matter to our investors, clients, and the wider industry.
Compliance at the speed of crypto
Crypto's regulatory paradigm is shifting as global regulators, such as FINCEN, the SEC, the FCA and VARA define their expectations of Web3 participants operating in their jurisdictions. In addition, policymakers are seeking to understand emerging sectors of the ecosystem such as DeFi, NFTs, and cross-chain bridges, and bring them into the regulatory scope.
Policymakers around the world are unanimous in their opinion that AML, CTF and KYC regulations play a critical role in crypto crime prevention and consumer protection.The importance of robust blockchain analytics has been repeatedly highlighted, as seen in guidance issued by NYDFS, MAS, FATF, and others. The wave of recent penalties, such as those issued to BlockFi, Poloniex, and Robinhood, demonstrate that governments are taking an enforcement-first approach to ensure existing regulations are met, even as new Web3-centric laws are being drafted and passed.
Merkle Science is uniquely placed to help our clients, including; financial institutions, crypto businesses, and DeFi participants navigate this rapidly evolving regulatory landscape. Our focus on predictive and machine learning-driven transaction monitoring, cross-chain analytics, DeFi liquidity pool analysis, and enhanced EDD reporting ensures they can comply with confidence.

Dany Farha, Co-Founder and Managing Partner at BECO Capital, highlighted: "The blockchain industry and its regulatory landscape is maturing rapidly across the world. We're seeing a lot of activity in the UAE, where a large number of businesses are relocating to our jurisdiction to benefit from a robust digital assets regulatory regime and ecosystem. Crypto risk mitigation and intelligence solutions form a critical component of this ecosystem. When we evaluated the space, Merkle Science's focus on predictive transaction monitoring, cross-chain analytics and DeFi analytics clearly demonstrated that they have the vision to become a global market leader. We are delighted to support them as they build the next generation of Web3 risk management and forensics solutions."
Fighting Web3 crime in a bear market
In 2022, alone we have seen a proliferation of attacks, hacks, and scams. Over $2 billion has been lost via cross-chain bridge exploits - including the $100 million Harmony Protocol Horizon and $625 million Ronin Network exploits. More than 97% of all stolen cryptocurrency has been taken from DeFi protocols, and we have observed significant growth in NFT-related money laundering, wash trading, and pump-and-dump activities. The Web3 ecosystem's bad actors have not been dissuaded by the bear market.
Our multi-chain analysis capability enables our clients to seamlessly track transactions across multiple blockchains. This is utilized by DeFi participants, which have incorporated cross-chain infrastructure to scale and increase their functionality, to detect and prevent crypto crime. Our law enforcement and government clients use this functionality to trace illicit funds seamlessly across multiple blockchains, enabling them to create powerful visualizations on a single screen and conduct more effective and efficient investigations.
Meng Xiong Kuok, Founder and Managing Partner at K3 Ventures, noted: "Merkle Science is expanding the definition of blockchain analysis. The company takes a unique approach to new and increasingly complex challenges, such as the growing number of crypto bridge exploits, de-risking DeFi and empowering their customers to prevent increasingly sophisticated and previously undetectable crypto crime. We are excited to support their journey to the peak of the blockchain analytics industry."
Nirmal Aryath Koroth, Co-Founder and CTO at Merkle Science, explained that "We are planning to extend the capabilities of our compliance-first predictive crypto risk and intelligence platform to support clients in the DeFi and NFT sectors by de-risking liquidity pools, monitoring smart contract calls, and extending support to a huge range of NFTs tokens and collections. We will also be focusing on automating cross-chain analytics enabling our customers to conduct investigations seamlessly across multiple blockchains and more."
Setting the standard for future financial safeguards and criminal detection
"Our team is building the next generation of Web3 compliance and forensics solutions. This latest funding allows us to make significant investments in our technology, R&D and go-to-market teams - so that we can more quickly build the infrastructure to enable our ecosystem's safe and healthy growth." Mriganka Pattnaik, CEO & Co-Founder at Merkle Science