Merkle Science Supports Onyze & Criptan With Predictive Blockchain Monitoring Platform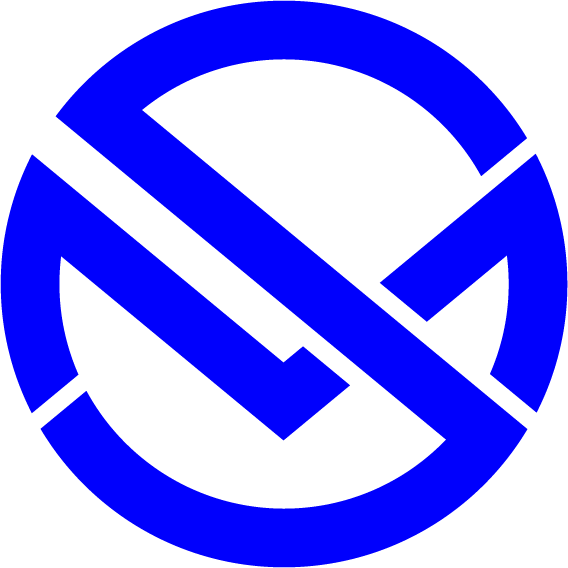 Merkle Science
3 minute read
Jul 20, 2021 10:36:57 AM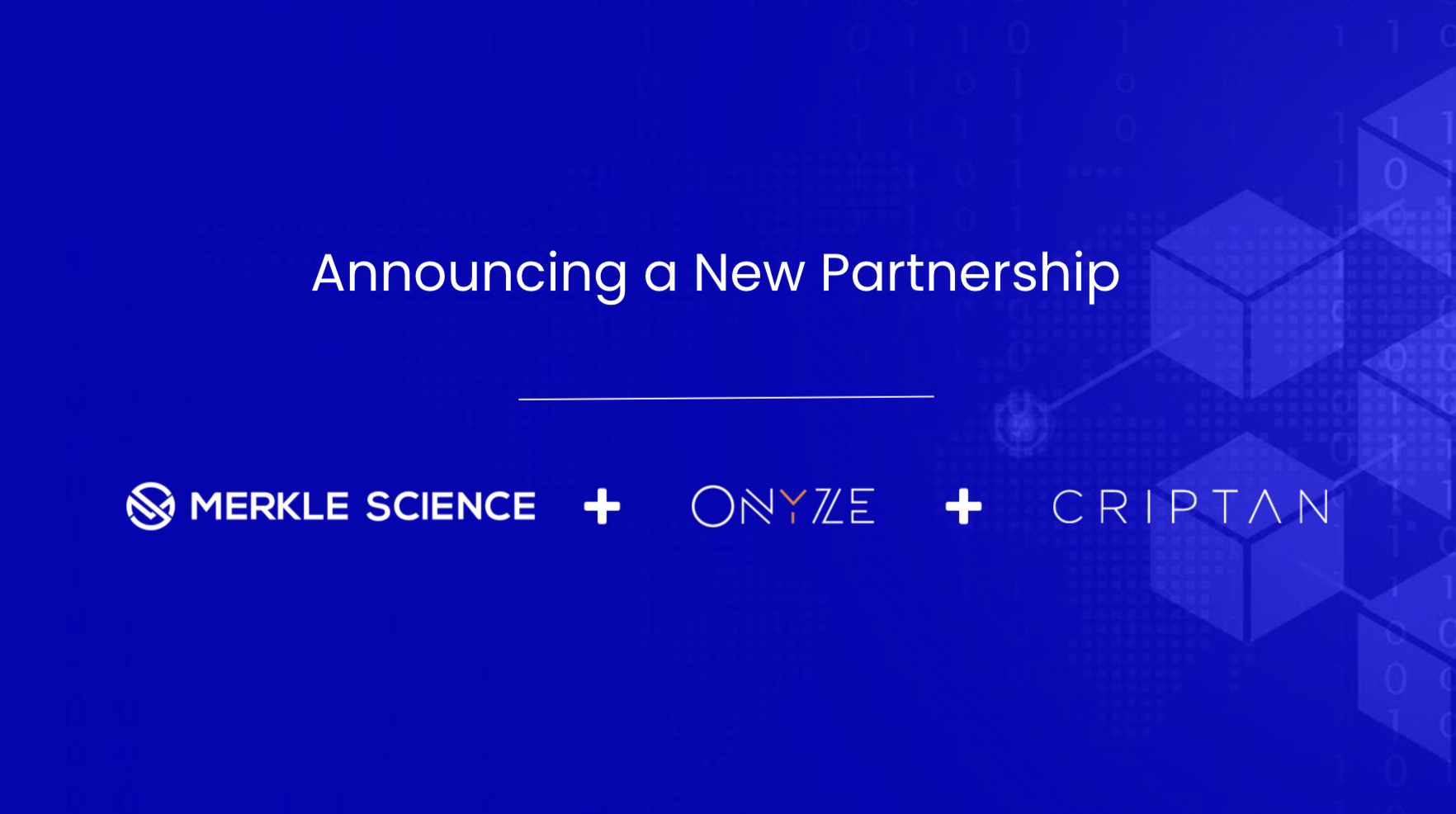 MADRID & VALENCIA, SPAIN — 20 July 2021 — Merkle Science, a predictive blockchain monitoring and investigative platform, announces its official partnership with two leaders in the Spanish and European crypto asset markets: leading crypto asset custodian Onyze and the first Spanish cryptocurrency trading platform, Criptan. This partnership demonstrates the companies' commitment to develop a compliant ecosystem as digital assets become a key pillar of the financial industry, and the belief that smart regulation brings about greater development and innovation within the sector.
Merkle Science CEO Mriganka Pattnaik says: "Cryptocurrencies and digital assets are a once-in-a-lifetime opportunity to improve financial access and reimagine the way the world transacts value. Arguably, one of the biggest hurdles toward the industry's full legitimization is illicit behavior — both real and perceived — that governmental bodies are looking to navigate and manage. We're proud to find like-minded partners in Onyze and Criptan who have been leading by example and demonstrating that compliance does not stifle technological progress, but in fact, encourages it. We are excited to support these two trailblazers as they are pushing the boundaries and bringing safe crypto services to everyone."
Criptan and Onyze have both selected Merkle Science predictive blockchain monitoring platform to detect illicit activity from their incoming and outgoing cryptocurrency activity so that they may meet their local KYC/AML obligations. Through the use of Merkle Science's proprietary Behavioral Rule Engine, Criptan and Onyze are able to go beyond the blacklists and identify suspicious transactions and criminal wallets, resulting in more adaptive and effective crime monitoring and investigations. In addition, Merkle Science's full suite of solutions help businesses forensically investigate crypto-financial crimes so that the teams may take expert, evidence-based action accordingly.
"For Criptan, one of our main objectives is security and regulation," says Criptan CEO Jorge Soriano.
"We cannot ask our users to trust us if we do not first demonstrate that this is really important through our actions. That is why we have tried to find the best partners in these areas, and hence, the collaboration with both Onyze and Merkle Science. We want to bring the crypto world closer to people's daily lives by doing it the right way."
Onyze CEO, Ángel Luis Quesada adds: "The arrival of professional companies to the crypto sector, which allow to continue professionalizing the offer of services in the market, is one of the key parts of enabling the mass adoption of cryptocurrencies. This is what encourages companies like Merkle Science, Criptan, and Onyze to work hand by hand in the search of a more mature market that offers greater security to investors and everyday users."
The European Union has developed some of the most stringent and comprehensive digital asset regulations in the world. As blockchain technology continues to advance and digital asset regulations are implemented around the world, Criptan, Onyze, and Merkle Science support the healthy and safe growth of the cryptocurrency ecosystem, and developing the infrastructure necessary so that a full range of individuals, entities, and services may transact with the asset class safely. "We are honored to work alongside Onyze and Criptan to solidify this vision as they grow in the EU region and beyond," concludes Pattnaik.
About Merkle Science
Founded in 2018, Merkle Science is the next-generation predictive cryptocurrency risk and intelligence platform that helps crypto companies, financial institutions, and government entities detect, investigate, and prevent illegal activities involving cryptocurrencies. Our Blockchain Monitoring tool leverages Merkle Science's proprietary Behavioral Rule Engine to go beyond the blacklists — which are inherently backward-looking — so that compliance teams may detect illicit activity from their incoming and outgoing cryptocurrency transactions and meet their local KYC/AML compliance obligations. The Blockchain Monitoring Tool also helps regulators understand the risks across all types of crypto businesses, stay on top of emerging technologies, and keep pace with the industry's increasingly complex illicit activities. Our highly customizable and easy-to-use platform allows industry players to stay ahead of developing regulations and focus on their businesses. Compliance becomes a competitive advantage as companies can more easily scale across multiple geographies and business lines.
Merkle Science envisions a world powered by crypto and is creating the infrastructure necessary to ensure the safe and healthy growth of the cryptocurrency industry as it becomes a key pillar of the $22 trillion financial services ecosystem. Backed by leading venture capital firms Digital Currency Group, Kenetic, Lunex Ventures and the Singapore Government-supported deep technology fund, SGInnovate, we enable businesses to scale and grow so that a full range of individuals, entities, and services may transact with crypto safely. For more information on Merkle Science, please visit https://www.merklescience.com.
About Criptan
Criptan is a cryptocurrency trading platform with a service of integrated custody that seeks to bring the world of cryptocurrencies closer to day to day people. It was founded in 2018 by Jorge Soriano, an architect who has worked for years in strategic and creative consulting, with a extensive experience of more than six years in the crypto world, and Jaume Sola, linked for more than 30 years to the innovative and technological ecosystem, that collaborates since its inception on platforms such as Flywire and other
most important technologies. Both understand cryptocurrencies as a new form of money that it has to be accessible to all people. Therefore, they decide to create a platform focused on a simple and reliable access that is the door of input for these types of users. And to complete the project, they joined, Enrique and Pablo Penichet, founders of Bbooster Ventures, Manuel Palencia and John Nahm, Managing Director of Strong Ventures.
About Onyze
Onyze is the leading crypto-asset custody company in Spain. Founded in 2018 by Ángel Luis Quesada, Eneko Knörr and Álvaro Alcañiz, it is one of the European benchmarks in cryptocurrency custody. Specialized in working with financial and investment institutions, such as banks, investment funds, neobanks and fintech companies.
Onyze was chosen as one of the projects of the first cohort of the regulatory Sandbox in Spain with their project "Issuance and custody of tokenized shares of an investment fund", which it presented together with Allfunds Blockchain, Renta 4 Banco and Io Builders.