Here's How ACCESS Members Can Ensure Transparency in Cryptocurrency Uses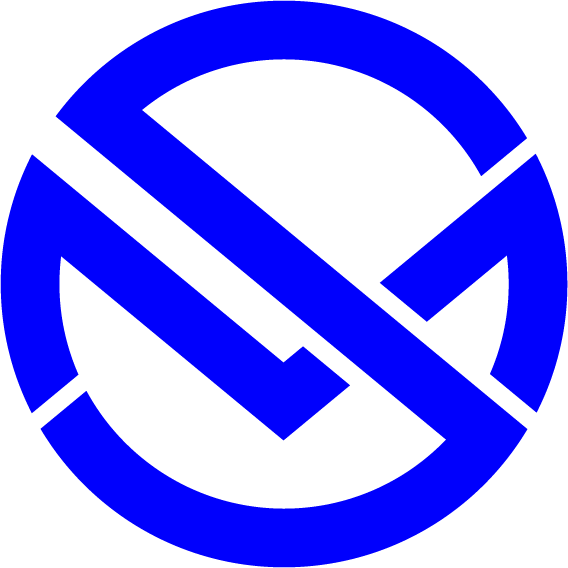 Merkle Science
3 minute read
Aug 23, 2021 8:29:07 AM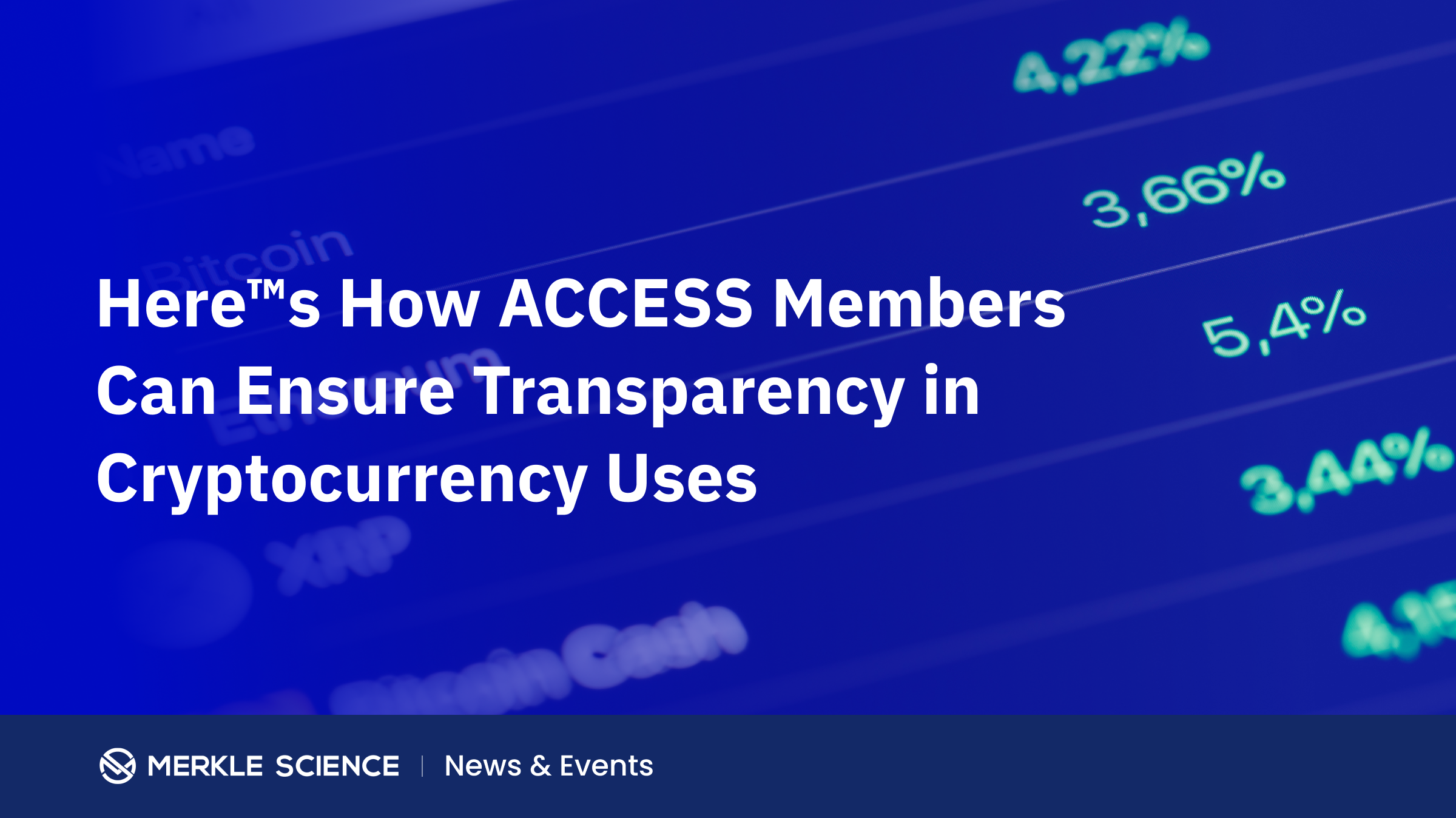 Merkle Science, a leading provider of blockchain transaction monitoring and intelligence solutions, is now an associate sponsor of Code of Practice, launched by the Association of Crypto-Currency Enterprises and Start-ups Singapore (ACCESS). Facilitated by the Monetary Authority of Singapore (MAS) and developed in consultation with The Association of Banks in Singapore (ABS), the Code of Practice is a ground-up collaborative effort by the industry to develop a set of guidelines to help digital asset players strengthen regulatory compliance and enhance conduct.
ACCESS promotes standardized practices based on its industry code of practice (the "Code") targeted at cryptocurrency industry participants ("crypto-firms") operating in Singapore. The objectives of this Code are to set out standards of good practice of AML/CFT measures that crypto-firms may wish to comply with on a voluntary basis and to be an industry standard to ensure that crypto-firms have put in place sufficiently robust AML/CFT measures, taking into account their ML/TF risk assessments.
In this article, let us discuss how Merkle Science can help ACCESS members and other VASPs follow and implement three key chapters of the Code (Chapters 7, 8, and 9):
(A) Screening
Chapter 7 of the ACCESS Code focuses on the ability to perform screening of customers' profiles before on-boarding and continuously monitoring their transactions to ensure that illicit trades are not performed.
Merkle Science helps Virtual Asset Service Providers (VASPs) conduct screening on all customers before establishing a business relationship with them and allows them to filter individuals/groups that are trying to conceal their identity. The screening is conducted against relevant money laundering/terrorist financing information sources, OFAC sanctions list, other law enforcement sanction lists, and Merkle Science's vast in-house database of crypto crime records. The screening is conducted on a regular basis to ensure that existing customers don't involve themselves with ML/TF and other illicit trades. VASPs can also screen the external wallet addresses disclosed to them by their customers to ensure that they have not been associated with illicit trade.
Merkle Science also enables businesses to maintain a list of relevant information sources in their policies and procedures, and update that list periodically to ensure that all information sources that are relevant to their business are included.
(B) Transaction monitoring
Chapter 8 of the Access Code focuses on transaction monitoring and highlights why it is crucial for VASPs to continuously monitor the transactions of their customers. To follow the recommendations in Chapter 8 of the Code, Merkle Science assists VASPs in monitoring their customers' transactions and flag suspicious transactions.
Merkle Science's AI-based rule engine allows VASPs to customize the degree of monitoring (risk parameters) based on their AML/CFT risk assessment and apply different standards of monitoring to different customer segments without requiring any technical/coding changes into existing infrastructure. VASPs using Merkle Science for transaction Monitoring can also document and retain the results of the monitoring, as well as any assessment performed on the customer segment to justify the frequency and intensity of monitoring to law enforcement agencies. Merkle Science provides VASPs with pre-transaction and post-transaction controls to allow them to flag unusual patterns of transactions over a series of transactions across multiple customers and over a time window. Merkle Science also helps VASPs in their efforts to adopt on-chain and off-chain monitoring.
(C) Record-keeping
Chapter 9 of the ACCESS Code highlights the importance of record-keeping in crypto compliance. The Code recommends that VASPs must maintain records demonstrating that the requirements under the Code have been met. They should keep the CDD and transaction-related data in these records for a minimum of five years.
Merkle Science understands how important it is for VASPs, cryptocurrency exchanges, and financial institutions to have all their data and reports in one place to meet regulatory requirements. Merkle Science allows users to generate and file Suspicious Activity Report (SAR) or Suspicious Transaction Report (STR) and maintain records of transaction analysis within a single platform which can also be shared with law enforcement agencies as evidence for investigations. Organizations also have the flexibility to download PDF reports which can be used for STR/SAR filings.
About Merkle Science
Merkle Science provides blockchain transaction monitoring and intelligence solutions for cryptoasset service providers, financial institutions and government agencies to detect, investigate and prevent the use of cryptocurrency for money laundering, terrorist financing, and other criminal activities. Merkle Science is headquartered in Singapore with offices in Bengaluru, Seoul, and Tokyo and backed by Digital Currency Group, Kenetic, SGInnovate, and LuneX.
About ACCESS
ACCESS is a non-profit organization for the cryptocurrency and blockchain industry in Singapore. Members represent a spectrum of businesses within the Singapore blockchain and cryptocurrency space, including exchanges, merchant transaction services, vending machines suppliers, and miners, and abide by a Code of Conduct that is in line with our mission statement. ACCESS has grown its membership from 7 companies since its establishment in 2014 to over 400 companies as at August 2020.