Fake volume, fake endorsements: The SEC comes down on TRON founder Justin Sun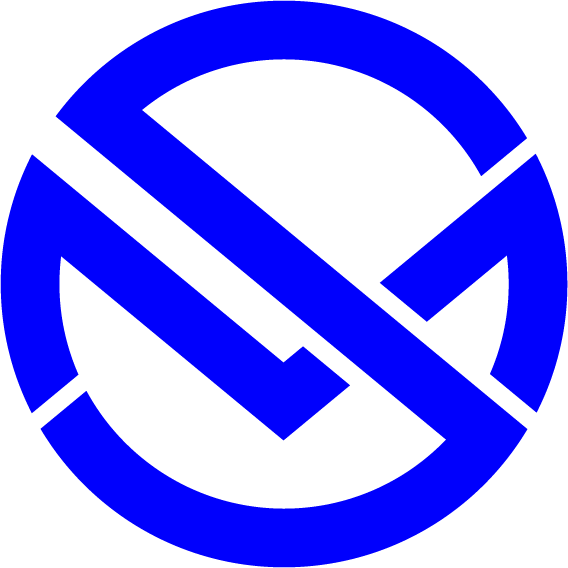 Merkle Science
3 minute read
Mar 27, 2023 1:45:04 PM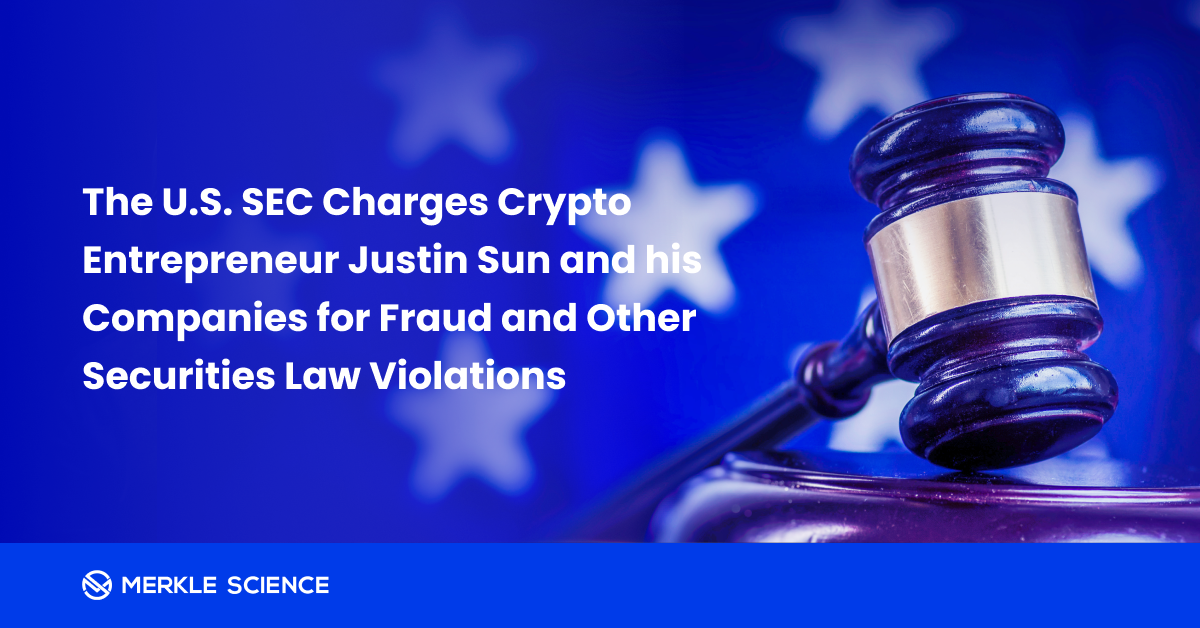 In a filing on March 22, 2023, the Securities and Exchange Commission charged TRON founder Justin Sun with fraud, along with three companies he owned: Tron Foundation, BitTorrent Foundation, and Rainberry Inc.

Unregistered Sales
The thrust of the accusation is that two of his tokens, TRON's native TRX as well as BitTorrent (BTX), were not registered as investment contracts before being sold on the secondary market. There was also no regulatory exemption issued to him permitting this sale (1). TRX violated the following registration provisions:

Offers and sales of TRX on a US-based crypto asset trading platform - 542.6 million of TRX were sold to retail investors on the secondary market, generating US$31.9 million in token sales for Sun and the Tron Foundation (2).
Offers and sales of TRX in the Tron "Emoji Contest" (online bounty program) - 50,000 TRX were awarded to members of the general public who creatively promoted Tron with a story told through emojis.
Offers and sales of TRX in the "niTRON Sharing Campaign" - Tron offered 28,588 TRX to users who engaged with a Tweet announcing a Tron contest with shares or comments.

Market manipulation and wash trading
On top of the fact that TRX and BTX were unregistered security offerings, Sun allegedly led a scheme to artificially inflate their trading volume. Between April 2018 and February 2019, Sun instructed staff to trade TRX daily, which moved the token between two of his exchanges.

Because there was no true change in ownership with these transactions, they constitute wash trading, a form of fraud built around fictitious trades where the party does not actually take a position in the market. All told, the volume of wash trades under Sun's direction amounted to over 600,000, which moved 4.5 to 7.4 million TRX daily. Such wash trading is a violation of the anti-fraud and market manipulation provisions of federal law.

In a press release, Gurbir S. Grewal, the Director of the SEC's Division of Enforcement, explained that the charges were about protecting investors rather than clamping down on tokens.

"While we're neutral about the technologies at issue, we're anything but neutral when it comes to investor protection. As alleged in the complaint, Sun and others used an age-old playbook to mislead and harm investors by first offering securities without complying with registration and disclosure requirements and then manipulating the market for those very securities," said Grewal.

Don't take financial advice from Soulja Boy
From there, Grewal explained the second part of Sun's scheme: He tapped influencers and celebrities to promote the coin. These included actress Lindsay Lohan; boxer and influencer Jake Paul; adult entertainer Michele Mason, better known as Kendra Lust; and musicians DeAndre Cortez Way (Soulja Boy), Austin Mahone, Miles Parks McCollum (Lil Yachty), Shaffer Smith (Ne-Yo), and Aliaune Thiam (Akon).

There is of course no issue with the use of influencer marketing in cryptocurrency. The problem arose from the fact that Sun allegedly told these endorsers not to disclose their financial relationship with his companies. He even went so far as to deny the claims of paid influencer marketing when rumors first came to light in 2021 (3). By making their endorsements appear organic rather than advertising, people would be more apt to acquire TRX.
Six of the celebrities agreed to pay a total of US$400,000 to settle the charges without having to admit or deny guilt. The two exceptions were Cortez Way and Mahone, who remain as defendants on the charges.

Because such influencers have such a large sway on their fans, the SEC has embarked on a market education campaign, such as in this video with SEC Chair Gary Gensler. He advised retail investors that - while celebrities may have special talents - they do not necessarily have the expertise needed to offer investment advice. Moreover, their investment advice may not be aligned with yours, and the investment vehicles may not even be legitimate.

Apart from this general caution, Gensler suggested that retail investors look up potential assets on EDGAR, the SEC's database. While this tip may prevent other investors from falling into dubious schemes, it likely would have not helped those who got into TRX: The coin, after all, was an unregistered security, one pumped up by Sun, his team's wash trades, and their eight endorsers.

SOURCES
1. https://cryptoslate.com/sec-sues-tron-founder-justin-sun-over-trx-btt
2. https://decrypt.co/124260/sec-charges-justin-sun-jake-paul-lindsay-lohan-and-others-for-tron-related-violations
3. https://cryptoslate.com/justin-sun-reacts-after-allegations-of-tron-trx-paying-celebrities-for-tweets/