U.S., EU, UK, Canada, Japan & Australia Impose Economic Sanctions on Russia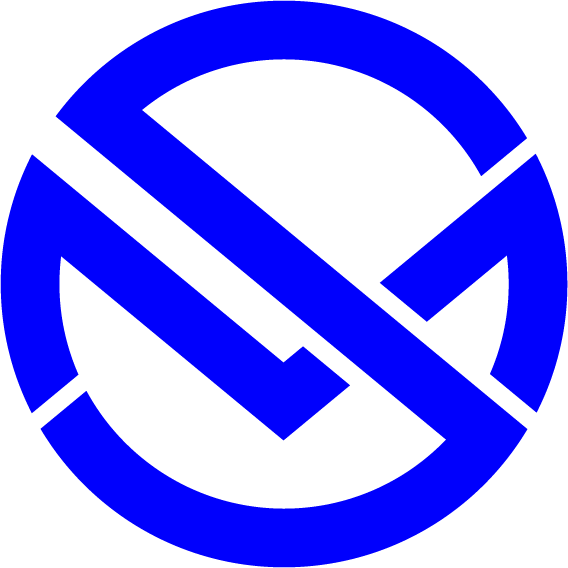 Merkle Science
6 minute read
Feb 25, 2022 4:37:48 AM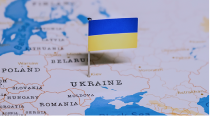 The United States, the European Union, the United Kingdom, Canada, Australia, and Japan have all announced sanctions against Russian financial institutions and oligarchy, while Germany has halted Nord Stream 2, a major Russian gas pipeline project. These sanctions have been issued in response to Russian President Vladimir Putin's decision to deploy additional Russian forces into the Ukrainian territory and recognize the separatist-controlled Donetsk and Luhansk regions in Ukraine as independent states
The official statement issued by the White House in the U.S. made it clear that these economic sanctions were only the first tranche of the multiple potential rounds of sanctions that the U.S. may take if Russia continues its aggression.
Sanctions are essentially an economic alternative to using military force in order to force a country to do or not to do something. Economic sanctions are commercial and financial penalties that are issued to harm the economic interest of the sanctioned entity.
I. The U.S. issues first set of sanctions against Russia
On February 22, 2002, the U.S. Department of the Treasury's Office of Foreign Assets Control (OFAC) announced that, pursuant to, Executive Order (E.O.) 14204, it is sanctioning two major Russian state-owned financial institutions and Kremlin-connected elites, in addition to imposing additional restrictions on Russian sovereign debt. The E.O. 14204 applies to the Russian financial sector and allows the U.S. Department of Treasury to impose sanctions against any person that operates or has operated in Russia's financial services sector.
Designation of Vnesheconombank and Promsvyazbank as Specially Designated Nationals (SDNs): The OFAC designated Corporation Bank for Development and Foreign Economic Affairs Vnesheconombank (VEB) and Promsvyazbank Public Joint Stock Company (PSB), as well as 42 of their subsidiaries.
According to the U.S. Department of Treasury, VEB is crucial to Russia's financial infrastructure while PSB is of critical importance to its defense sector. VEB funds domestic development projects such as Russia's national economic development institution and provides financing for large-scale projects to develop the country's infrastructure and industrial production. On the other hand, PSB, which is Russia's 8th largest bank, is earmarked by the Russian government to finance Russia's Ministry of Defense along with its defense sector. It services nearly 70% of Russia's defense contracts and provides banking and personal finance to Russian military personnel.
The implications of the designations: As a result of the designation, both of these state-owned banks are cut off from the U.S. financial system and can no longer do business in the U.S. All their assets under the U.S. jurisdiction are frozen and the U.S. individuals and entities are prohibited from doing business with them unless authorized by OFAC.
Concurrently, OFAC has issued two general licenses. General License 2 authorizes any dealings that "are ordinarily incident and necessary to the servicing of bonds [involving VEB or a VEB subsidiary] issued before March 1, 2022, by the Central Bank of the Russian Federation, the National Wealth Fund of the Russian Federation, or the Ministry of Finance of the Russian Federation. General License No. 3 is a wind-down general license allowing U.S. persons until March 24, 2022, to wind down any transactions involving VEB or VEB subsidiaries.
Targeting Elites and Families Close to Putin: The U.S. Department of Treasury also announced full blocking sanctions on five Russian elites and their family members: Director of the Russian Federal Security Service, Aleksandr Bortnikov (and his son, Denis), First Deputy Chief of Staff of the Presidential Office, Sergei Kiriyenko (and his son, Vladimir), and Promsvyazbank CEO, Petr Fradkov. The U.S. Department of Treasury announced observed that these individuals and their relatives directly benefit from their connections with the Kremlin. Further other Russian elites and their family members have also been put on notice that additional actions could be taken against them.
Implications of blocking sanctions: All property and interests in property of the blocked persons that are situated in the U.S. or are in possession or control of a U.S. person are blocked and must be reported to OFAC. Further, the U.S. persons/entities cannot provide funds, goods, or services by, to, or for the benefit of any blocked person and vice versa. Any U.S. persons/entities engaging in transactions with sanctioned individuals will be subject to enforcement action.
Sovereign Debt Restrictions: The OFAC also increased restrictions on dealings in Russia's sovereign debt, further cutting Russia off from sources of revenue to fund its government or President Putin's priorities, including his further invasion into Ukraine.
Implications of Sovereign Debt Restriction: These restrictions significantly cut off a core way for Russia to raise money. This kind of measure creates a strain on resources for the Russian state and greater risk for its ability to manage its finances.
II. Canada announces support to address the situation in Ukraine
On February 22, 2022, Canadian Prime Minister, Justin Trudeau, announced a package of sanctions under Special Economic Measure (Russia) Regulations and Special Economic Measures (Ukraine) Regulations.
These measures seek to impose restrictions on members of the Russian State Duma who voted for the decision to recognize the independence of Donetsk and Luhansk.
These sanctions have also introduced a dealing ban on the non-government-controlled areas of Donetsk and Luhansk. This ban will effectively prohibit Canadians from engaging in transactions and activities involving these regions. The Canadian government has also placed prohibitions on direct and Indirect dealings in Russian Sovereign Debt. Additionally, it has also implemented sanctions on two state-backed Russian financial institutions and has prevented any financial dealings with them.
Trudeau has also announced that Canada will be sending additional military contributions to support North Atlantic Treaty Organization (NATO) in the face of rising tensions in the region.
III. The EU Council announces the first tranche of sanctions against Russia
On 23 February 2022, the European Council announced a package of sanctions against Russia. As a part of the sanctions framework, the EU council will extend restrictive measures to cover all 35 members of the Russian State Duma, who voted in favor of recognizing the independence of the self-proclaimed Donetsk and Luhansk "republics".
Moreover targeted restrictive measures will be imposed on additional 27 high-profile individuals and entities, who played a key role in undermining or threatening the territorial integrity, sovereignty, and independence of Ukraine. These include members of the government, banks, business persons/oligarchs, and senior military officers who played an instrumental role in financially, materially, and operationally supporting Russian activities in the Donetsk and Luhansk territories.
Implications of restrictive measures: Restrictive measures include an asset freeze and a prohibition on making funds available to the listed individuals and entities. In addition, a travel ban applicable to the listed persons prevents these from entering or transiting through EU territory.
Additionally, on February 23, 2022, Germany announced that it is halting the certification of the Nord Stream 2 gas pipeline project. Without Nord Stream 2, natural gas cannot flow through the Baltic Sea pipeline from Russia to Germany.
IV. The UK announces sanctions against Russian banks and individuals
On February 22, 2002, UK Foreign Secretary Liz Truss announced an initial set of sanctions against Russia in response to its violation of Ukraine's sovereignty. Liz Truss stated that these sanctions will send a "clear message that the UK will use our economic heft to inflict pain on Russia and degrade their strategic interests."
The sanctions package targets oligarchs and banks that have bankrolled Russian operations in Ukraine. The UK has assets and imposed travel bans on three leading members of the Russian elite, who are of particular significance to the Kremlin: Gennady Timchenko, Russia's sixth richest oligarch, and Boris and Igor Rotenberg, two long-standing associates of the regime.
Further, assets of five Russian banks involved in bankrolling the Russian occupation have also been frozen with immediate effect. This includes Bank Rossiya, Black Sea Bank for Development and Reconstruction, IS Bank, Genbank, and PBS.
The UK also plans to impose sanctions on those members of the Russian Duma and Federation Council who voted to recognize the independence of Donetsk and Luhansk in flagrant violation of Ukraine's territorial sovereignty. Additionally, the UK will also impose territorial sanctions on the non-government-controlled portion of Donetsk and Luhansk.
V. Japan announces 3-part measures against Russia
Prime Minister of Japan, Fumio Kishida, on February 23, 2002, announced that Japan will potentially
freeze assets and suspend visas of designated persons involved in Donestk People's Republic (DNR) and Luhansk People Republic regions (LNR). Japan also plans on imposing an import and export ban on goods from these areas. Further, the issuance and trading of new Russian sovereign bonds will also be banned in Japan.
VI. Australia lays down the first phase of sanctions against Russia
On February 23, 2022, the Australian government announced that it is taking immediate action to sanction Russian individuals, organizations, and banks as part of the international effort to impose a sharp cost on Russia for its unprovoked and unacceptable aggression against Ukraine.
As part of the first phase, Australia will impose a travel ban and targeted financial sanctions on eight members of Russia's Security Council. Further, Australia also plans on prohibiting individuals and entities from doing business with Rossiya Bank, PSB, IS Bank, Genbank, and the Black Sea Bank of Development and Reconstruction. This is in addition to the restrictions on Australians investing in VEB.
Australia will also amend the Autonomous Sanctions Regulations 2011 to impose economic sanctions in the region of regions of Donetsk and Luhansk, prohibiting trade in the transport, energy, telecommunications, and oil, gas, and minerals sectors.
Up to June 30, 2022, Australia will give an automatic extension to all the Ukrainian nationals in Australia who hold visas that are due to expire. Additionally, outstanding visa applications from Ukrainian citizens, which number approximately 430, will be prioritized and fast-tracked for a decision by immigration officials, as soon as possible.
How Can Merkle Science Help?
Jurisdictions around the world are proactively working towards strengthening their sanctions regime, taking coordinated actions, and putting in place checks to curb the use of crypto in sanction evasions. Merkle Science provides sanction screenings for wallet addresses that are tagged and constantly updated against sanctioned entities. Methods such as clustering also help identify addresses that have a high probability of being associated with said sanctioned entities. Further, Merkle Science's highly customizable platform and proprietary Behavioral Rule Engine allows compliance officers to institutions to detect illicit activity beyond the blacklists so that FIs may catch undetected suspicious activity that legacy providers might miss and better meet AML and KYC obligations as per guidance from jurisdictions around the world.

To find out how Merkle Science works for your business, please contact us via our website.