The OFAC Imposes Sanctions on Crypto Mining Firm Bitriver Over Russian Operations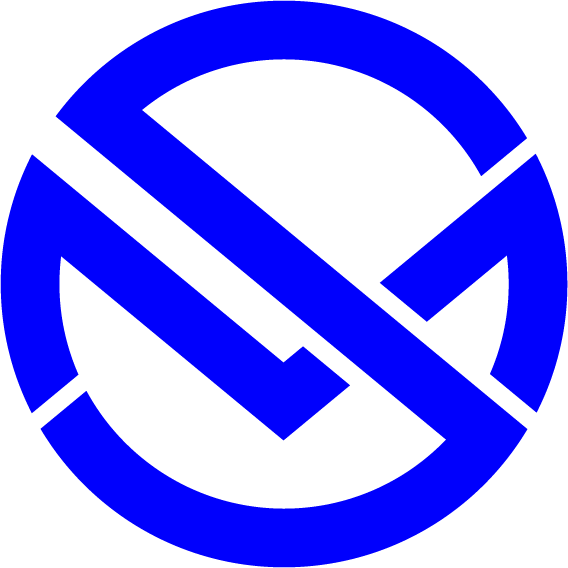 Merkle Science
3 minute read
Apr 22, 2022 1:58:43 PM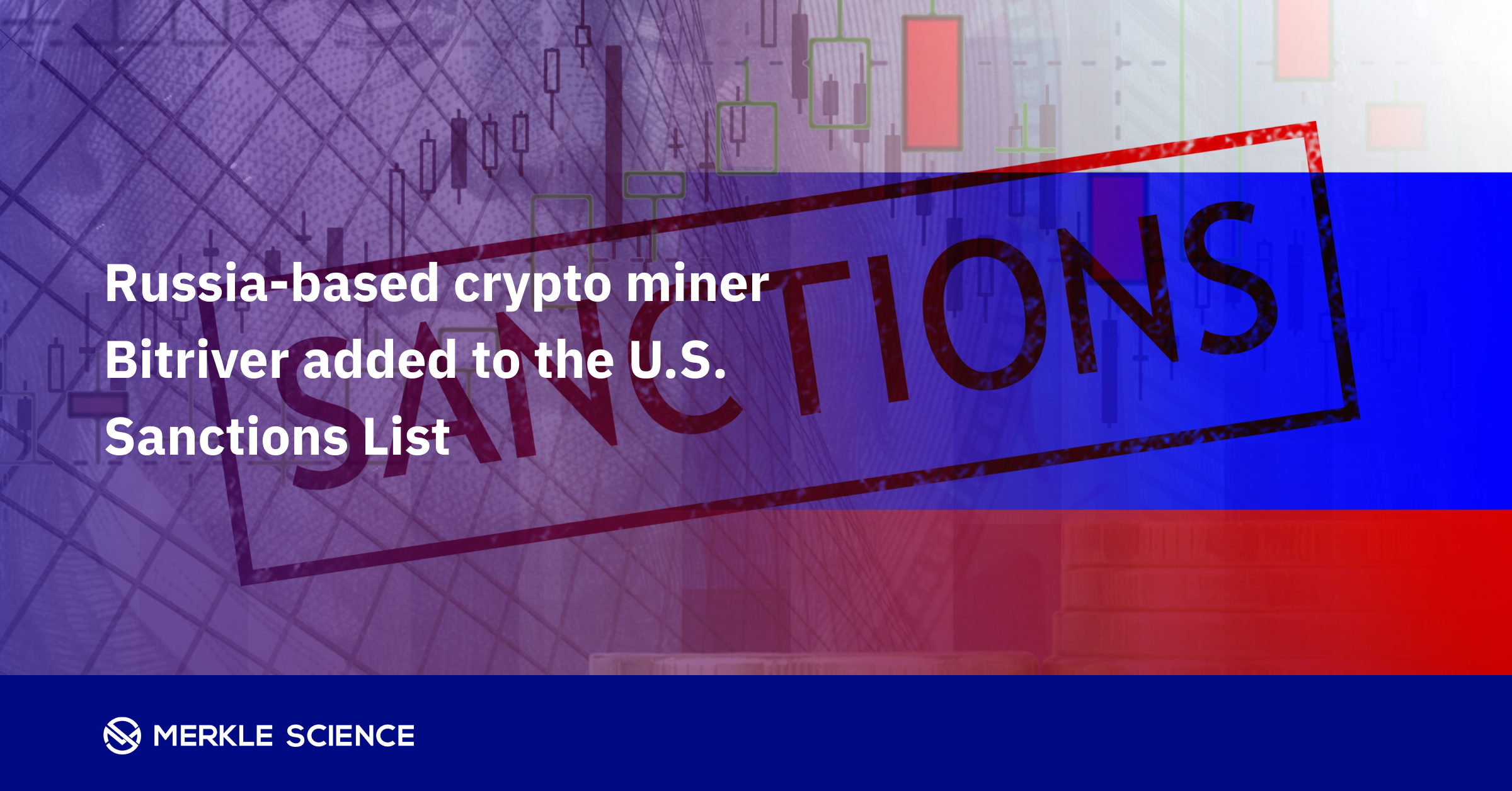 On April 20, 2022, in its latest rounds of sanctions against Russia, the U.S. Department of Treasury's Office of Foreign Assets Control (OFAC) sanctioned Russia-based crypto mining company Bitriver AG. This historic designation marks the first time that a crypto mining operation has been sanctioned by the OFAC.
In the official announcement, the U.S. Department of Treasury stated that it "is committed to ensuring that no asset, no matter how complex, becomes a mechanism for the Putin regime to offset the impact of sanctions."
This announcement comes just a day after the International Monetary Fund (IMF) warned in its Global Financial Stability report that crypto mining could offer Russia a pathway to bypass sanctions. According to the report, in 2021, bitcoin mining generated an average of about $1.4 billion in revenue per month, of which Russian miners may have captured approximately 11%. The IMF explained that since sanctioned countries such as Russia can't export their natural resources to other nations, they may use them to conduct energy-intensive mining operations, such as bitcoin mining. Additionally, the IMF also observed that because this kind of monetization of energy resources via crypto mining happens directly on blockchain and outside the financial system where the sanctions are implemented, it can enable Russia-based mining operations to generate revenues directly from users that pay transaction fees to them.
Under the same batch of sanctions, the OFAC also designated Russian commercial bank Transkapitalbank (TKB) and a global network of more than forty individuals and entities led by U.S.-designated Russian oligarch Konstantin Malofeyev. The TKB has been helping Russia evade sanctions by offering its clients the ability to conduct transactions via its proprietary internet-based banking system, known as TKB Business, which offers them an alternative communication channel to the Society for Worldwide Interbank Financial Telecommunication (SWIFT) network.
Malofeyev, on the other hand, is being sanctioned for acting directly or indirectly on behalf of the Russian government. At the beginning of April, Malofeyev was indicted by the Department of Justice for violating previous sanctions placed on him by the OFAC. In 2014, the OFAC had sanctioned Malofeyev for funding separatist activities in Eastern Ukraine and Crimea. To find out identifying information on the abovementioned sanctioned individuals and entities, click here.
What is Bitriver and why was it sanctioned?
Founded in Russia, in 2017, Bitriver is a crypto mining company that operates its mining farm using surplus hydroelectric power only. Bitriver currently operates out of three offices across Russia despite shifting legal ownership of its assets to Switzerland in 2021.
On its website, Bitriver claims to be the world's largest mining data center for climate-friendly cryptocurrency mining, touting a 100-megawatt data center in the Siberian city of Bratsk for foreign miners. Bitriver offers energy sources, mining facilities, and large-scale management solutions to Bitcoin miners across the world, including those in Eastern European and Russia.
The OFAC is sanctioning Bitriver pursuant to Executive Order 14024 for operating or having operated in the technology sector of the Russian economy. Further, the OFAC also sanctioned ten Russia-based subsidiaries of Bitriver AG including OOO Management Company Bitriver, OOO Bitriver Rus, OOO Everest Grup, OOO Siberskie Mineraly, OOO Tuvaasbest, OOO Torgovy Dom Asbest, OOO Bitriver-B, OOO Bitriver-K, OOO Bitriver-North, and OOO Bitriver-Turma.
According to the U.S. Department of Treasury, these subsidiaries aim to mitigate the impact of economic sanctions by operating massive servers that sell bitcoin worldwide. Essentially, by operating vast servers of farms that sell crypto mining capacity internationally, these companies help Russia monetize its natural resources.
While the U.S. Department of Treasury acknowledged that Russia has a comparative advantage in crypto mining due to energy resources and a cold climate; however, it also stated that mining companies rely on imported computer equipment and fiat payments, which makes them vulnerable to sanctions.
Responding to the OFAC's sanction action, Bitriver's founder and CEO, Igor Runet stated that "BitRiver's parent company is based in Switzerland and has never provided services to Russian government institutions or worked with entities already targeted by sanctions."
Implications of sanctions
Today's sanctions prohibit U.S. persons from making or receiving any contribution or providing any funds, goods, or services to the sanctioned entities and individuals including Bitriver. In addition, any entities that are owned, directly or indirectly, 50 percent or more by one or more blocked persons are also blocked,
Moreover, these sanctions block all property and assets located in the U.S. belonging to individuals and entities associated with the sanctioned entities. They also block all transactions done by U.S. persons that involve any property belonging to the sanctioned entities.
How Can Merkle Science Help?
Merkle Science has a dedicated team to continuously monitor sanctions announcements against Russia made by various governments around the world. As the situation continues to evolve and to eliminate any ambiguity, Merkle Science has made the decision to blanket tag all entities that are headquartered or operate in Russia. These entities will be identified as "Sanctions" with the subtype "Entity in Sanctioned Country" on Compass. This would also mean that any incoming transactions that come indirectly from these entities will be flagged in your system.